2G and 3G migration: challenges and investment cases for solutions
"Operators must consider the future of their 2G and 3G networks in order to make best use of their spectrum resources."
Traffic growth is driving MNOs to devote as much spectrum as possible to 4G, which is in turn driving them to decommission 2G and 3G networks. However, the process of decommissioning these networks brings its own challenges in terms of both cost and impact on revenue.
This report provides:
the costs operators will incur when they decommission 2G and 3G networks
revenue losses operators will incur from the final decommissioning of 2G and 3G networks
analysis of the business cases for operators investing in dynamic spectrum allocation, 2G IoT in guard bands, shared 2G/3G networks or isolating 2G/3G networks from 4G as means of easing the process of 2G and 3G decommissioning.
---
Challenges to 2G and 3G migration and possible solutions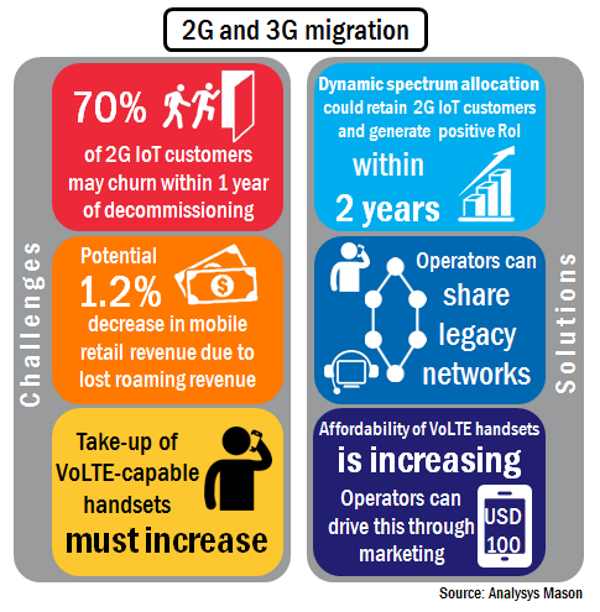 ---
Sample pages
Click on the sample pages or download the PDF (780KB).
USD 4999
Contact us
Denotes mandatory fields
Log in
Log in to check if this content is included in your content subscription.