Cloud-native computing for telcos: definitions, challenges and opportunities

Web-scale companies pioneered cloud-native computing as the fastest and most efficient way of developing and deploying software in the cloud. Communications service providers (CSPs) must also adopt cloud-native computing across their businesses if they aim to become digital service providers (DSPs).
This report provides:
an explanation of why cloud-native computing is important to CSPs and vendors
a definition of cloud-native computing and descriptions of it simportant players
a discussion of whether all CSPs must engage with cloud-native computing immediately
details of ways that CSPs can accelerate cloud-native adoption
details of the key drivers for cloud-native computing
discussion of the business risks for both CSPs and vendors
---
Drivers of digital transformation and recommendations for CSPs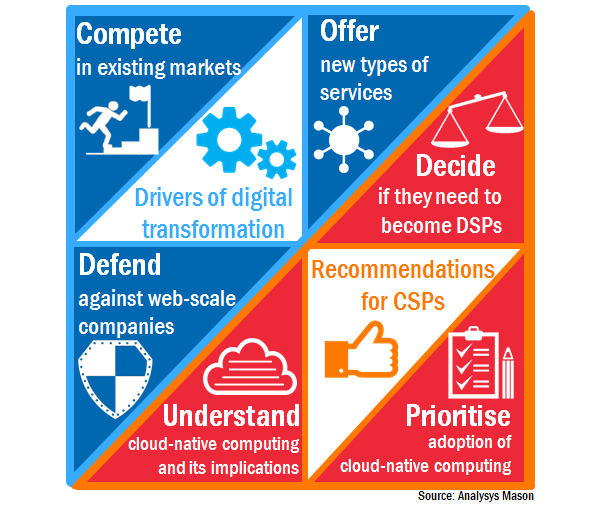 ---
Sample pages
Click on the sample pages or download the PDF (818KB).
USD 4999
Contact us
Denotes mandatory fields
Log in
Log in to check if this content is included in your content subscription.