How mobile-centric operators can challenge quad-play bundles: conquering the great indoors
"To address home usage, mobile-centric operators should develop unlimited multi-device bundles rather than emulating fixed broadband."

This report describes the nature of the threat to mobile-centric operators' businesses from fixed–mobile convergence (FMC) bundling – a threat that is real in some markets and latent in others. It indicates how viable it is for mobile-centric operators to tackle the problem and directly address the residential spend that currently goes to integrated operators.
The report answers the following questions.
How potent a threat is FMC bundling to the mobile-centric operator?
How much of current fixed data traffic could mobile-centric operators address?
Is competing for low-yield data wasteful or prudent?
Is it better to extend the mobile service or to replicate the fixed service in terms of marketing and capex?
---
Options for mobile-centric operators to address in-home usage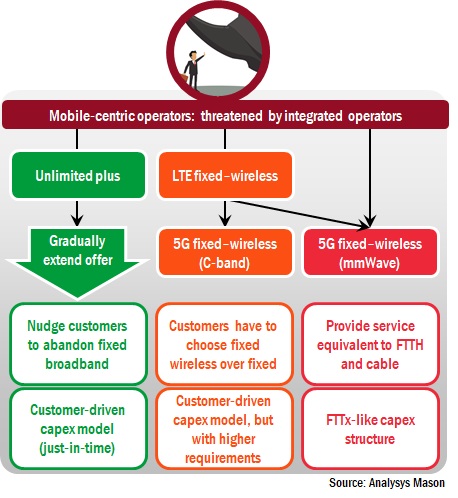 ---
Sample pages
---
---
Click on the sample pages or download the PDF (967KB).
USD 4999
Contact us
Denotes mandatory fields
Log in
Log in to check if this content is included in your content subscription.