Using Net Promoter Score to prioritise CSPs' digital projects and improve customer experience
"In order to improve customer experience, CSPs should use customer feedback derived from NPS to inform their decisions about which digital projects merit investment."

This report explores the relationship between Net Promoter Score (NPS), which measures customer satisfaction, and Analysys Mason's Digital eXperience Index (DXI), which measures how far communications service providers (CSPs) have come in terms of their digital transformation. Establishing the relationship between these measurements enables CSPs to understand the impact that new digital projects will have on customer experience.
This report provides answers to the following questions.
Should CSPs add more digital capabilities to improve customer experience?
Should NPS be used as measure of how digitalised a CSP's user experience is?
---
Using NPS and DXI to identify the 'sweet spot' for digital projects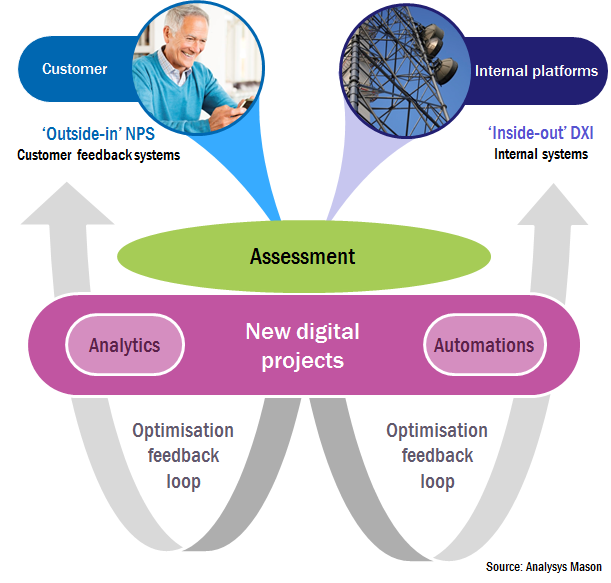 ---
Sample pages
Click on the sample pages or download the PDF (470KB).
USD 4999
Contact us
Denotes mandatory fields
Log in
Log in to check if this content is included in your content subscription.