Competing network investments: transformation, enhancement and extension
"Without defensible assets, telecoms operators risk getting caught in a cycle of deflation; simply becoming 'more digital' cannot alone be the basis of an investment strategy."

Network operators are struggling with the low growth of their established communications businesses but becoming digital is complicated and has elusive financial payback. Operators need to look at their overall investment goals in light of the need to provide defensible assets. This report helps operators to evaluate four competing investment approaches.
The report answers the following questions.
How are the dominant trends in operator investment evolving?
What makes most sense as a priority for investment?
How urgent is network enhancement, whether that is 5G or FTTP?
Should transformative efficiency measures take precedence over physical network development?
---
Four alternative approaches to investment for telecoms operators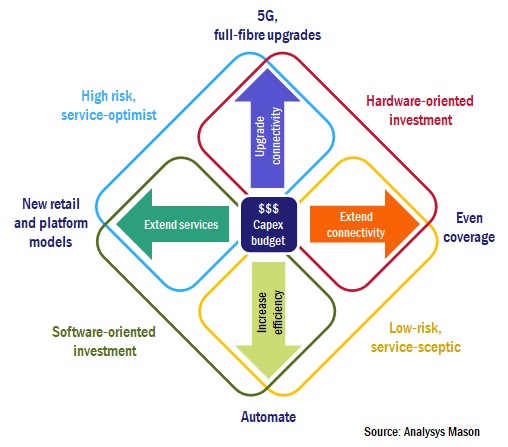 ---
Sample pages
Click on the sample pages or download the PDF (1MB).
USD 4999
Contact us
Denotes mandatory fields
Log in
Log in to check if this content is included in your content subscription.