Automating multi-vendor service lifecycle management in an NFV-based network
Download our free report looking at the impact of network function virtualisation (NFV) and software-defined networks (SDN) on service lifecycle management (SLM).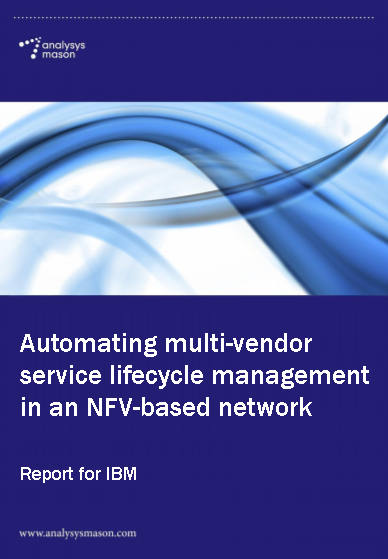 The report argues that NFV and SDN technologies are triggering changes in the way that network functionality is managed, particularly in the cloud-native virtualisation phase of NFV.
It points out new challenges for SLM in a cloud-native network, including the way in which service fulfilment and assurance processes are integrated across network domains and operational silos.
Integration itself is not a new requirement but the scale and dynamicity of the interactions between the fulfilment and assurance function is leading to a rethink of SLM architecture and support systems.
New cloud-native SLM requirements and tools in turn are driving organisational change.
Telecoms network operators will have to rethink organisational structures
Communications service providers (CSPs) have an extensive task ahead of them to re-educate and re-skill staff for new roles, and reshape their organisations so that they can manage the virtualised network effectively.
This report discusses the design and runtime separation of SLM concerns, which nevertheless must be addressed together through a software development and IT operations (DevOps) approach to achieve the high level of automation needed in a cloud-native network.
The DevOps approach sweeps away the current waterfall model of service development where SLM is only considered once the service has been designed and thrown 'over the wall' to network operations.
Runtime SLM must provide real-time and analytics-driven control of network and service components, such as virtualised network function (VNF) instances and the service chains they belong to. This is because each component is elastic, leading to rapid network change that needs to be managed on a different timescale from physical devices.
While the paper acknowledges that the terminology around SLM in the virtualised network is still evolving, it describes the need for new and emerging technologies to support it. These include VNF onboarding tools, a hierarchy of service and network orchestrators, dynamic inventory and service-quality management and analytics platforms, coupled together within open and extensible software frameworks.
Key recommendations for network operators migrating to a cloud-native network
Large CSPs and open-source communities are beginning to define these frameworks but they will require considerable resources to implement.
We recommend that CSPs seek the advice and help of vendors in five key areas as they plan their migration to a cloud-native network.
This report was commissioned by IBM.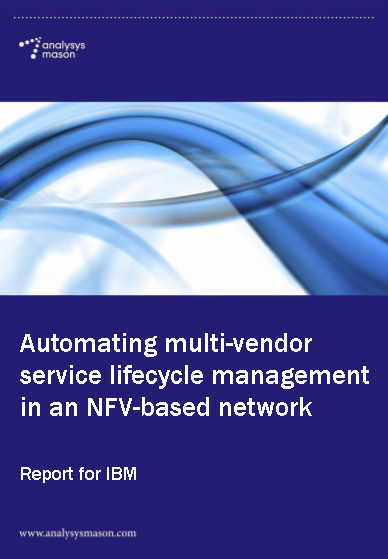 DOWNLOAD FREE REPORT
Download this free report looking at the impact of network function virtualisation (NFV) and software-defined networks (SDN) on service lifecycle management (SLM).
Download your free copy