Network slicing: the future of connectivity in a 5G and fibre era
"Network slicing represents the future of connectivity; all stakeholders need to understand the implications of this development now."

Network slicing is not merely a new architecture; it represents the future of connectivity and service delivery. At a time when it is imperative that communications service providers (CSPs) and other stakeholders understand the implications for their businesses, there is still considerable uncertainty about how platforms and services will evolve. This report provides a definitive guide to the phases of network slicing, and explains the plans that stakeholders should put in place now to ensure their position in the new value chain.
This report answers the following questions.
What is network slicing?
What does network slicing require, both now and in the future?
What are the opportunities for vendors and how do vendors need to adapt their model to take advantage of these opportunities?
How does network slicing open the door to new service models, service providers and to vendors in non-telecoms markets (such as those providing data centre/cloud solutions)?
---
Vendor profiles in this report include:
Affirmed Networks
Cisco
Ericsson
Huawei
Juniper Networks
Nokia
Zeetta Networks
---
The network of the future will be sliced on different levels to support a wide range of service models and highly flexible resource usage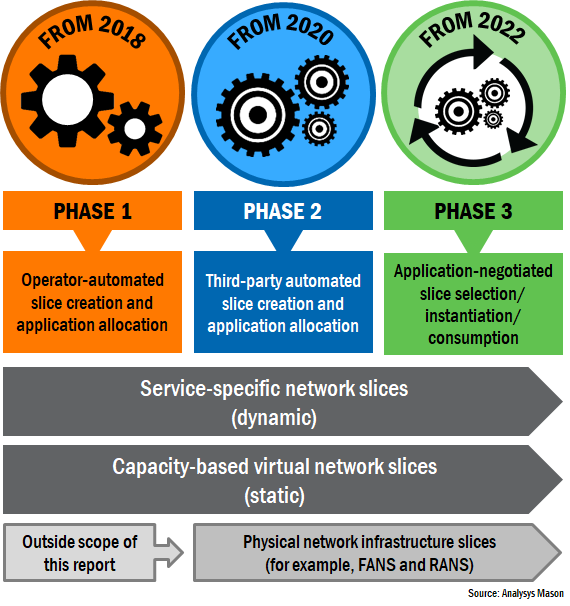 ---
Sample pages
---
Click on the sample pages or download the PDF (1MB).
USD 4999
Contact us
Denotes mandatory fields
Log in
Log in to check if this content is included in your content subscription.