Operator strategies for maximising partnerships with value-added service providers
"Operators should go beyond basic marketing agreements, look into new areas and take advantage of 5G to maximise their partnerships with value-added service providers."

The provision of third-party video and music services by operators has become commonplace, and as such, only offers limited differentiation. In this report, we examine how operators can build more-sophisticated agreements with third-party service providers, we look at new prospects in music, gaming, e-sports and in-car entertainment and we explore how operators can take advantage of the new possibilities enabled by 5G.
In this report, we answer the following questions.
Where and how can operators and third parties build partnerships?
What are the benefits for operators of partnering with third parties to provide value-added services (VAS)?
What are the different types of partnerships that operators can form?
---
Operator strategies for partnering with value-added service providers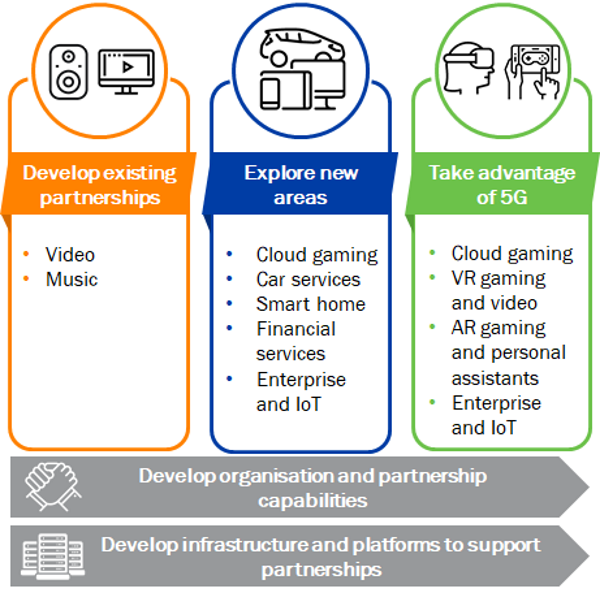 ---
Sample pages
---
Click on the sample pages or download the PDF (807KB).
USD 4999
Contact us
Denotes mandatory fields
Log in
Log in to check if this content is included in your content subscription.