Driving postpaid migration in emerging Asia–Pacific: strategies for success

Emerging Asia–Pacific (EMAP) mobile network operators (MNOs) must do more to encourage postpaid migration. They need to better ascertain customers' credit-worthiness, increase the appeal of postpaid offers compared to prepaid ones (for example, through cheaper entry-level postpaid offers), and be more innovative in tariff design and digitalisation.
This report provides:
a discussion of the benefits of migrating customers to postpaid offers in terms of increased ARPU, increased yield (revenue per gigabyte) and reduced churn
methods to better assess customers' credit risks when considering offering them a postpaid contract, possibly including a subsidised handset
ways to increase the appeal of postpaid tariffs relative to prepaid offers in order to maximise postpaid migration
suggestions of how EMAP MNOs can modify their handset tariffs to maximise migration to postpaid contracts.
---
Postpaid migration can deliver important benefits to EMAP MNOs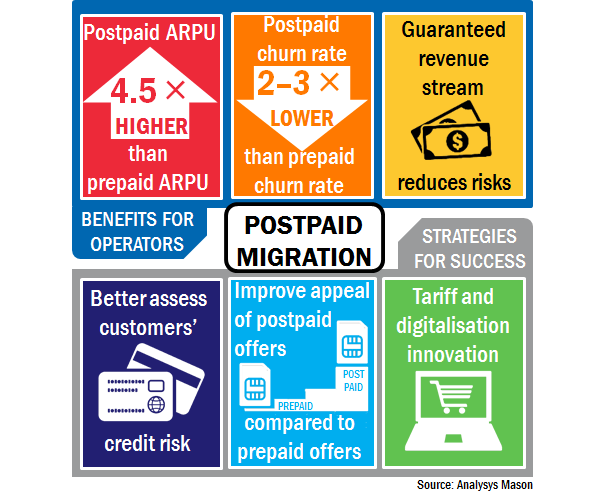 ---
Sample pages
Click on the sample pages or download the PDF (830KB).
USD 4999
Contact us
Denotes mandatory fields
Log in
Log in to check if this content is included in your content subscription.