Managed Introduction of New Services can accelerate communication service providers' transformation to digital service providers

This white paper examines the barriers to, and pillars of success for, the transformation of communication service providers (CSPs) to digital service providers (DSPs).
This paper provides an overview of the new concept of 'Managed Introduction of New Services', whereby CSPs can outsource the overall business problem to help expedite DSP transformation and reduce risk.
CSPs are embarking upon a transformation journey towards becoming DSPs in order to compete more effectively with OTT and new digital economy competitors, as well as procure additional revenue.
DSPs will need to provide legacy and new digital services in a modern digital manner.
During the transformation, CSPs have to deal with the challenge of profound changes to technology, processes and people.
Particularly challenging are the interlinking of legacy and modern technologies and systems to launch new services, operations and information siloes that hinder fast time to market, and a shortage of digital talent for designing and implementing digital services end-to-end.
CSPs that struggle with the three challenges can now outsource the overall business problem of launching digital business and transforming to digitalised business operations via a new technique of Managed Introduction of New Services.
Figure: The holistic approach to transforming CSPs to DSPs consolidates three different aspects of a traditional transformation program into a single integrated package [Source: Analysys Mason, 2016]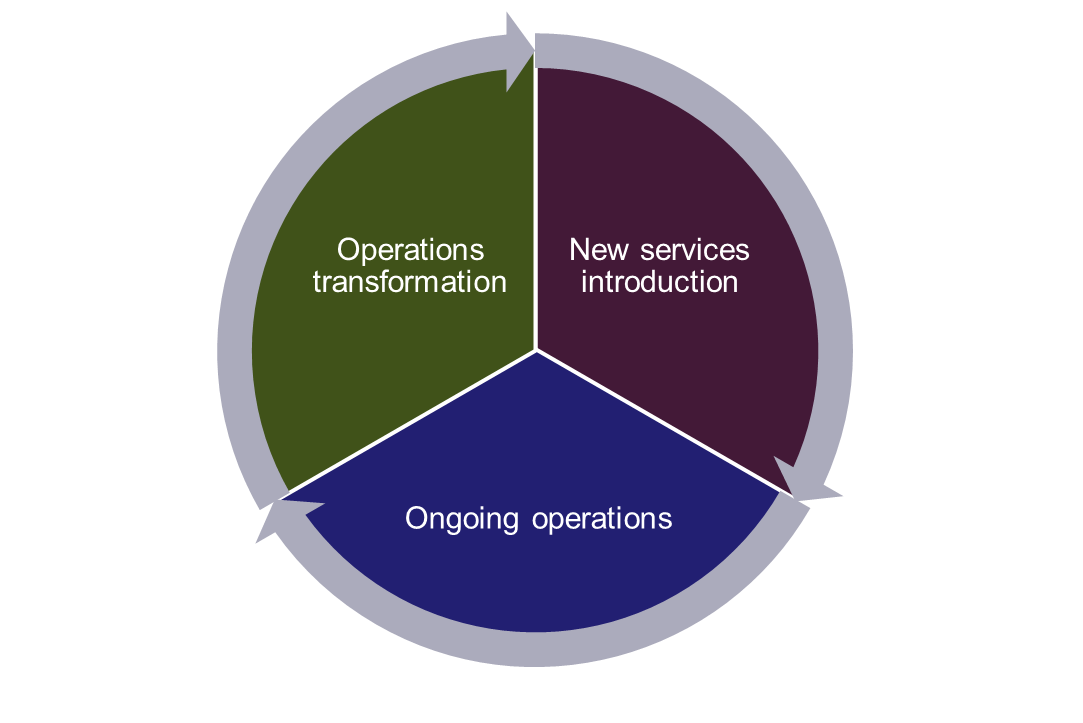 Latest Video
Larry Goldman, Partner at Analysys Mason, talks about digital transformation in the telecom industry at Mobile World Congress 2016
Latest video
Key issues and challenges telecoms clients are looking at.