Analysys Mason Research's telecoms, media and technology predictions for 2020
Analysys Mason reveals which trends will make an impact in the telecoms, media and technology markets in the next 12 months.
Mobile cloud gaming: this will be a critical year for this key 5G consumer use case.
Competition in the OTT video market will approach its apex.
Wi-Fi 6 will become a differentiator for in-home connectivity.
Standalone 5G will be rare, which will limit the impact of 5G.
Extending the appeal of SD-WAN services will come with challenges.
5G will not have much impact on the IoT market, but NB-IoT should finally start delivering.
Automation will move beyond 'process automation' to something more central to operators' business strategies.
Operators will embrace new operating models.
Watch our video and download our free report for more information.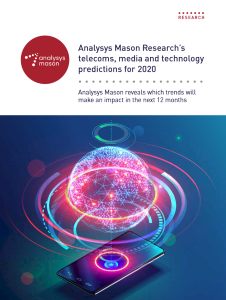 Download our TMT predictions document
Click below to download Analysys Mason Research's predictions for the telecoms, media and technology markets in 2020
Download your free copy
Download
Denotes mandatory fields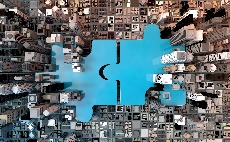 Download M&A predictions
Click below to download Analysys Mason's predictions for M&A activity in the telecoms market in 2020
Download your free copy
Download
Denotes mandatory fields