High-speed fixed connectivity for large enterprises: operator strategies for differentiation
This report analyses operators' various approaches to differentiating high-speed fixed connectivity services in a highly competitive and commoditised market. Revenue from fixed services is declining in most regions and genuine differentiators are rare, posing a significant challenge to operators.
This report presents three approaches to differentiation used by operators and the best practices within each, covering customer service, integration with ICT services and making use of technological developments.
The report answers the following questions.
What are the primary challenges facing operators in the fixed connectivity market?
What are the steps that operators can take to differentiate themselves from competitors?
What are the best practices according to customer service, integration with ICT services and technological developments that operators can utilise to differentiate their fixed services?
---
Operators' approaches to differentiating fixed services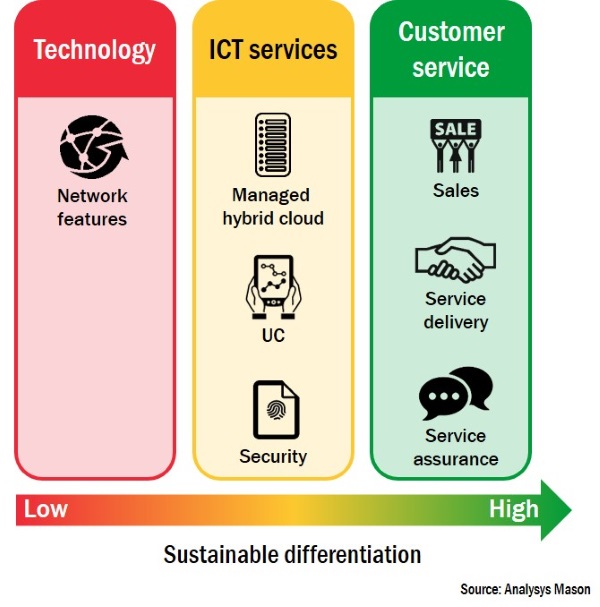 ---
Sample pages
---
---
Click on the sample pages or download the PDF (1MB).
USD 4999
Contact us
Denotes mandatory fields
Log in
Log in to check if this content is included in your content subscription.