Analysys Mason in Top Consulting Firms
Analysys Mason is delighted to be ranked in the top band for the UK's Telecom consulting firms.
The top Telecom consulting firms in the UK ranking presents the region's most trusted, expert and influential consultancy firms in the sector for the year 2023.
Analysys Mason has also been recognised in many other service and industry categories.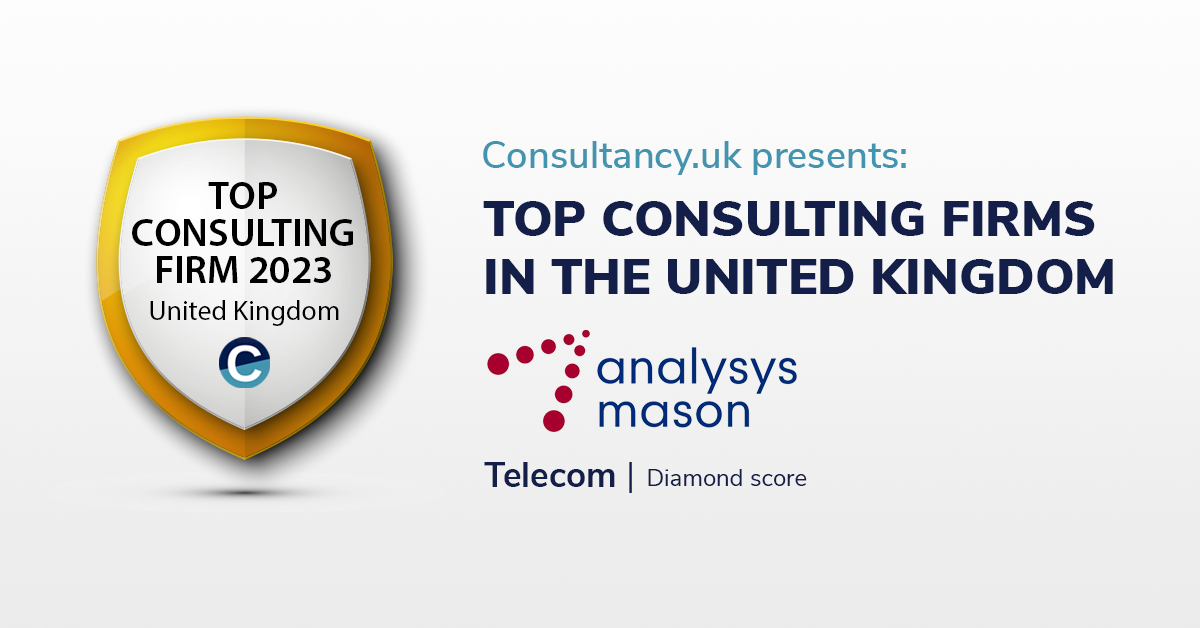 Top consulting firms in the UK by Consultancy.uk: view all rankings