MEF Leadership Forum Wholesale Europe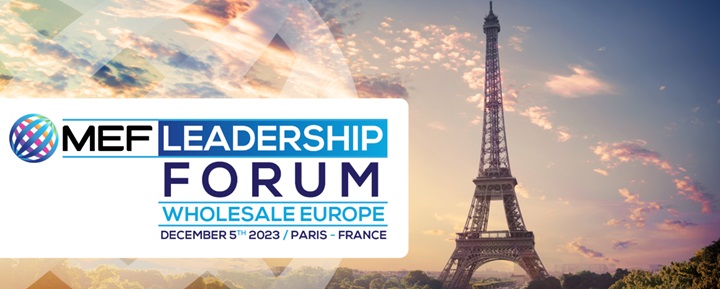 Omar Bouhali, Partner, Analysys Mason, will be presenting 'Market insights: Wholesale Innovation' at MEF Leadership Forum Wholesale Europe, which will be held in Paris on 5 December 2023.
About the event
Without Wholesale, so much of what billions of people take for granted daily would not be part of their reality today. Wholesale underpins so much and is a central pillar of our modern life and MEF Leadership Forum Wholesale Europe will be showing just how important it is.
Here are a few of the key takeaways about the event:
Strong focus on industry innovation, with a combination of keynote speeches, panel discussions and workshops to ensure you'll be on top of all the latest industry trends – have your say on what's hot or not!
Find out what a mobile operator could look like in 2030 and beyond
Find out exactly where the telecom industry stands in terms of cybersecurity, telco cloud, NaaS, API monetization and more
Cloudification of Wholesale, development in 5G roaming, authentication and verification in voice and business messaging: discuss, exchange and bring your views in dedicated workshops
Address what's really needed to transform and shape the industry – talent acquisition and retention, carbon neutrality, automation
Meet your wholesale partners and counterparts in-person – plenty of great networking opportunities throughout the day!
For more details, and to register for this event, visit the website here.
When
Tuesday 5 December 2023 8:00AM - 4:30PM CET