Fixed broadband and voice quarterly metrics 1Q 2023
The fixed broadband market continues to grow. Emerging markets continue to buoy growth in the overall worldwide fixed broadband market. Developed markets also continue to be dynamic at the operator and access technology level. We track a range of metrics, including market share, access technology splits and quarterly growth.
Data coverage
Each quarter, the following metrics are published for 84 countries and several hundred operators:
country-level information on fixed broadband:

connections and net additions
household and population penetration rates
access technology breakdown, including DSL, cable modem, residential FTTP/B and fixed–wireless access
revenue by type of technology

country-level breakdown of fixed voice subscriptions by access technologies, including PSTN and voice over broadband (VoBB)
operator-level breakdown of retail subscribers and revenue.
Geographical coverage
The spreadsheet contains key metrics for the following countries:
North America
Western Europe

Austria
Belgium
Denmark
Finland
France
Germany
Greece
Iceland
Ireland

Italy
Netherlands
Norway
Portugal
Spain
Sweden
Switzerland
UK

Latin America

Argentina
Brazil
Chile
Colombia
Mexico
Peru

Central and Eastern Europe

Bulgaria
Croatia
Czech Republic
Estonia
Hungary
Latvia

Lithuania
Montenegro
Poland
Romania
Russia

Serbia
Slovakia
Slovenia
Turkey
Ukraine

Developed Asia–Pacific
Emerging Asia–Pacific

Australia
Hong Kong
Japan
Singapore
South Korea
Taiwan

Bangladesh
Cambodia
China
India
Indonesia
Malaysia
Myanmar

Nepal
Pakistan
Philippines
Sri Lanka
Thailand
Vietnam

Middle East and North Africa

Israel
Kuwait
Morocco
Oman

Qatar
Saudi Arabia
Tunisia
UAE

Sub-Saharan Africa

Cameroon
Côte d'Ivoire
Ghana
Kenya

Nigeria
Rwanda
South Africa
Sudan

Tanzania
Uganda
Zambia
Zimbabwe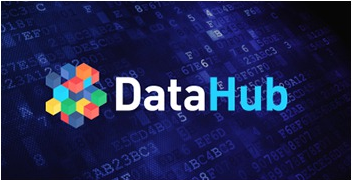 Click below to take you to the latest dataset if you are logged in and it is part of your subscription. The DataHub interface will only show you the data to which you are subscribed.
Launch DataHub
USD1999
Contact us
Denotes mandatory fields
Log in
Log in to check if this content is included in your content subscription.
Trackers and data sets
Analysys Mason tracks and analyses changing telecoms metrics.
Read more