Sub-Saharan Africa telecoms market: trends and forecasts 2019–2024

The number of internet users in Sub-Saharan Africa will grow rapidly during the forecast period thanks to the strong take-up of 3G and 4G mobile data services. The fixed broadband market will remain small in absolute terms, but it will grow strongly in urban areas thanks to an increase in the size of the middle-class population and expanded infrastructure coverage.
This report and associated data annex provide:
a 5-year forecast of more than 180 mobile and fixed KPIs for SSA, as a whole and for 11 key countries
an in-depth analysis of the trends, drivers and forecast assumptions for each type of mobile and fixed service, and for key countries
an overview of operator strategies and country-specific topics, in order to highlight similarities and differences by means of a cross-country comparison
a summary of results, key implications and recommendations for mobile and fixed operators.

Coverage
Geographical coverage

Key performance indicators

Regions modelled

Countries modelled individually

Cameroon
Côte d'Ivoire
Ghana
Kenya
Nigeria
Rwanda
South Africa
Sudan
Tanzania
Uganda
Zambia

Connections

Mobile

Handset, mobile broadband, IoT

Prepaid, contract
2G, 3G, 4G, 5G
Smartphone, non-smartphone

Fixed

Voice, broadband, IPTV, dial-up
Narrowband voice, VoBB
DSL, FTTP/B, cable, BFWA, 5G, other

Voice traffic

Fixed and mobile

Revenue

Mobile

Service, retail
Prepaid, contract
Handset, mobile broadband, IoT
Handset voice, messaging, data

Fixed

Service, retail
Voice, broadband, IPTV, dial-up, business services
DSL, FTTP/B, cable, BFWA, other

ARPU

Mobile

SIMs, handset
Prepaid, contract
Handset voice, data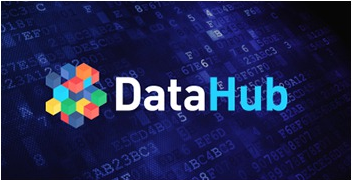 Click below to take you to the latest dataset if you are logged in and it is part of your subscription. The DataHub interface will only show you the data to which you are subscribed.
Launch DataHub
USD 7999
Contact us
Denotes mandatory fields
Log in
Log in to check if this content is included in your content subscription.