The role of observability in a telecoms environment and how vendors can facilitate its implementation
Communications service providers (CSPs) require observability platforms to gain a better view of the state of their networks and IT environments, but current approaches to implementation present several challenges, including the use of multiple tools with duplicated functions. Vendors should follow a unified and open approach to development to ensure that their observability solutions work well in CSP environments.
Key questions answered in this report
What is observability and how can the telecoms ecosystem benefit from it?
How can observability be implemented within the telecoms network environment?
What are the challenges associated with implementing observability and how can they be addressed?
Which observability solutions are vendors offering to CSPs and how are these solutions being developed?
Observability platforms: challenges, solutions and benefits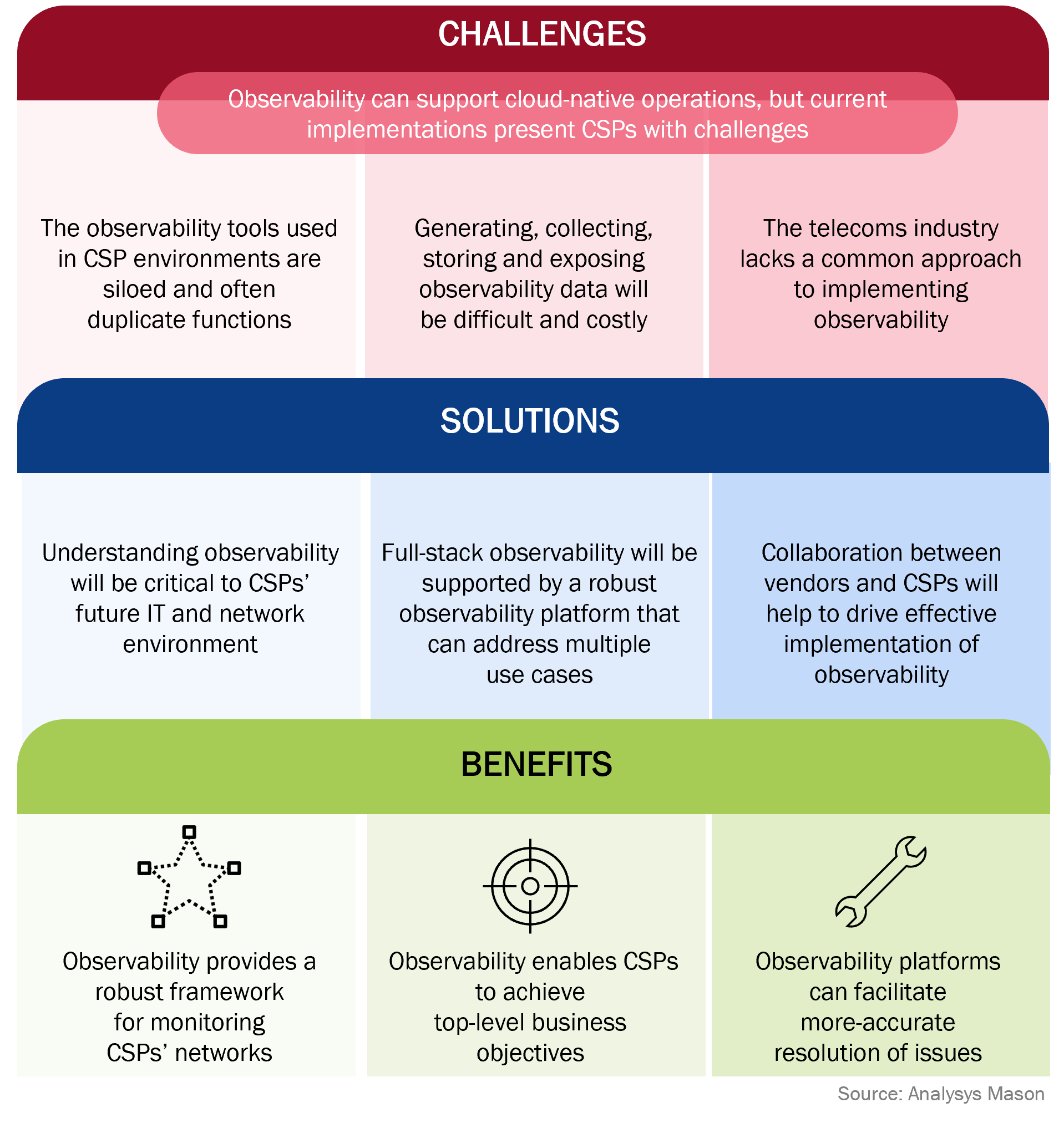 USD4999
Contact us
Denotes mandatory fields
Log in
Log in to check if this content is included in your content subscription.