Perfect RAN or perfect edge: the Open RAN dilemma facing operators
Operators are starting to assess their options for migrating to vRAN or Open RAN architectures. The 'perfect' edge cloud architecture for Open RAN and next-generation industrial applications is experimental and compromises radio performance. Operators must strike a balance between having an ideal edge infrastructure and having the best radio network, while keeping commercial priorities and enterprise customers in mind.
Key questions answered in this report
What is the best balance between hyper-distributed edge cloud and high-performance radio for different 5G business models?
What are the advantages of the very edge-centric architecture and what do early case studies teach us?
What are the trade-offs that may have to be made in the RAN and how can they be mitigated?
What technical and deployment advances are required to improve the balance for future deployments?
Top-three drivers for operator adoption of an edge-centric vRAN or Open RAN, worldwide, 2Q 2022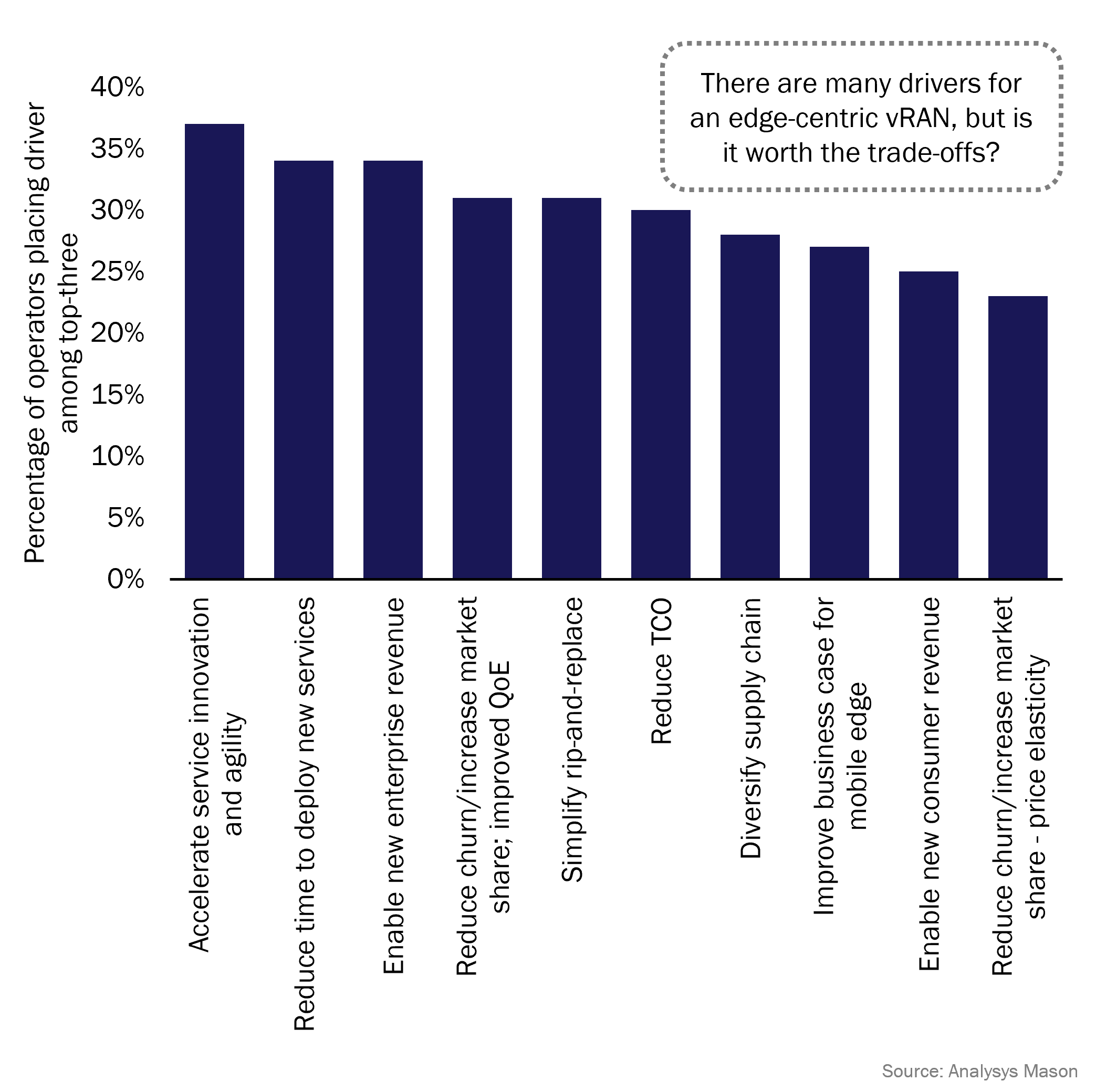 USD4999
Contact us
Denotes mandatory fields
Log in
Log in to check if this content is included in your content subscription.