Private LTE/5G networks: a framework for understanding the opportunity
Enterprises will spend USD9 billion on private LTE/5G networks over the next 5 years, laying an important foundation for industrial transformation. This report examines the private LTE/5G networks market and establishes a framework to analyse the opportunity.
The report answers the following questions.
What are the different network models for private LTE/5G and how do they differ?
What are the advantages and disadvantages of each network model?
What are the early adoption trends for each model and how do the models map to enterprise segments and verticals?
What is the size of the private LTE/5G network market?
Framework for private LTE/5G networks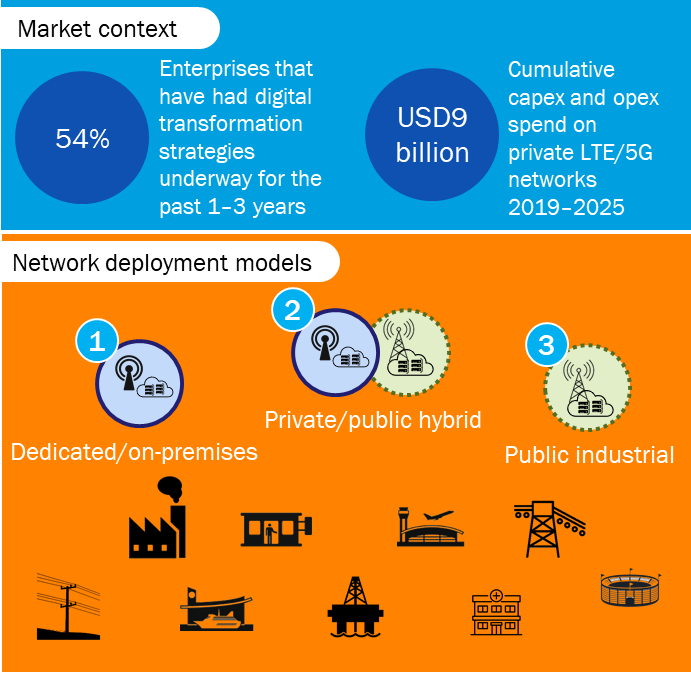 USD4999
Contact us
Denotes mandatory fields
Log in
Log in to check if this content is included in your content subscription.