Driving down energy usage across telecoms networks: 5G RAN and beyond
Commitments to sustainability and environmental, social and governance (ESG) goals and the recent steep energy price rises are forcing operators to give more attention to their energy usage and costs. However, nearly every operator is also deploying 5G, which will use more energy than previous generations. This report takes a holistic view of mobile and fixed networks to show what could be achieved.
Key questions answered in this report
How much energy is consumed by operators and by the whole value chain (from data centres to consumers)?
What are the long-term trends in energy usage in telecoms networks?
What technological and commercial levers can operators pull to reduce their energy usage and lower their energy costs?
What should policy makers consider if they want to define green networks?
Maximum power consumption of a base station that supports multiple mobile generations, by component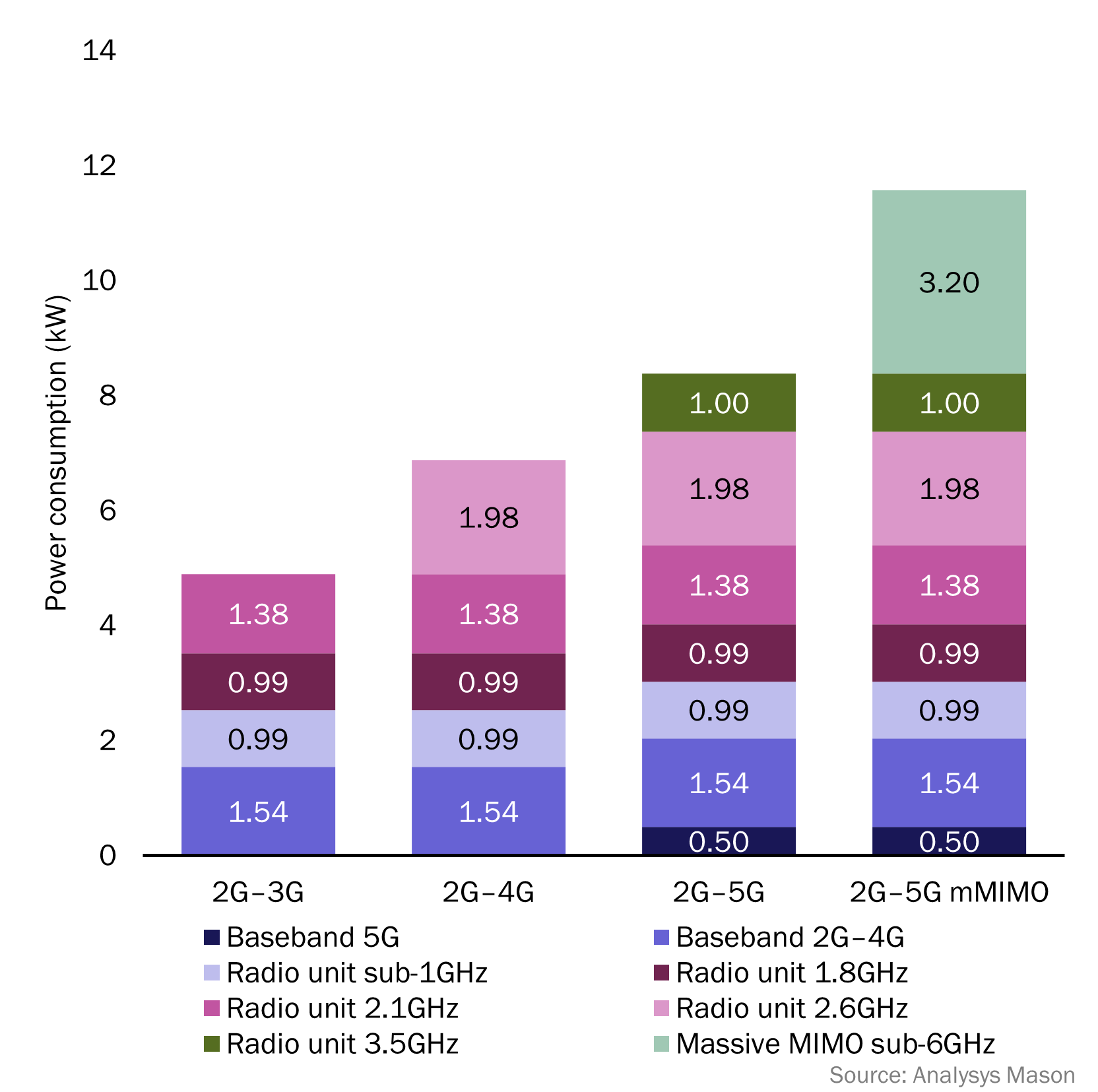 Read our associated article here.
USD4999
Contact us
Denotes mandatory fields
Log in
Log in to check if this content is included in your content subscription.