Key TCO considerations for economically viable Open RAN
Total cost of ownership (TCO) reduction is one of the most desired objectives for implementing Open RAN architecture, but at the same time, the most debated one. Operators are growing cautious about the operational and technology cost hurdles. They need guidance on how they can achieve the promised cost-savings.
Key questions answered in this report
Can Open RAN reduce capex and opex, compared to integrated RAN, in the first 3 years of roll-out, or will TCO gains be longer term?
What are the main enablers of a near-term TCO reduction case?
How far are these enablers in place, and what does the industry still need to do to deliver them and build MNO confidence?
What aspects of Open RAN will be the most challenging in TCO terms? Is it realistic to deploy Open RAN, and make near-term savings, even if aspects such as mMIMO remain expensive in the first phase?
Key steps the industry needs to take to realise the cost savings potential of Open RAN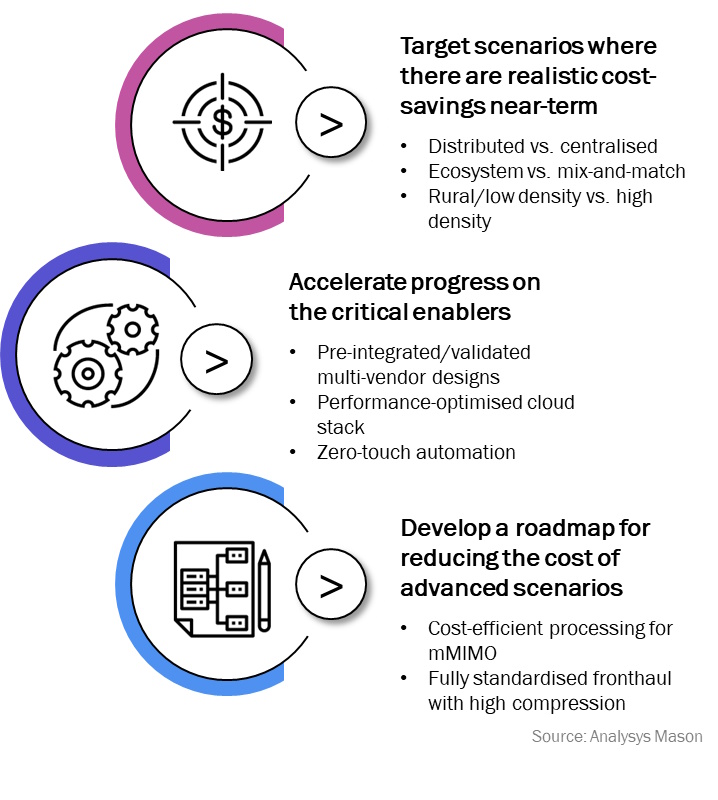 USD4999
Contact us
Denotes mandatory fields
Log in
Log in to check if this content is included in your content subscription.