Transport networks: a technology and investment framework
The transport networks market is changing and being disrupted in response to new broadband demand patterns and new network architecture. We forecast that operator spending on transport networks will reach USD41.5 billion in 2023. The vendors that are successful in this growing market will be those that identify the biggest growth segments while understanding how spending will shift to new players and business models.
Key questions answered in this report and accompanying Excel file
How is the transport networks market structured and where are the biggest areas of spending growth?
How will deployment and ownership of transport networks change in the period to 2027?
How will the increasing capacity demands affect transport network architecture and product requirements?
How will network convergence drive changes in transport architecture and operating models?
How will the 5G xHaul market evolve in the period to 2027?
Which vendors are active in this market and which areas of the network are they focusing on?
Transport network vendors by type, 2022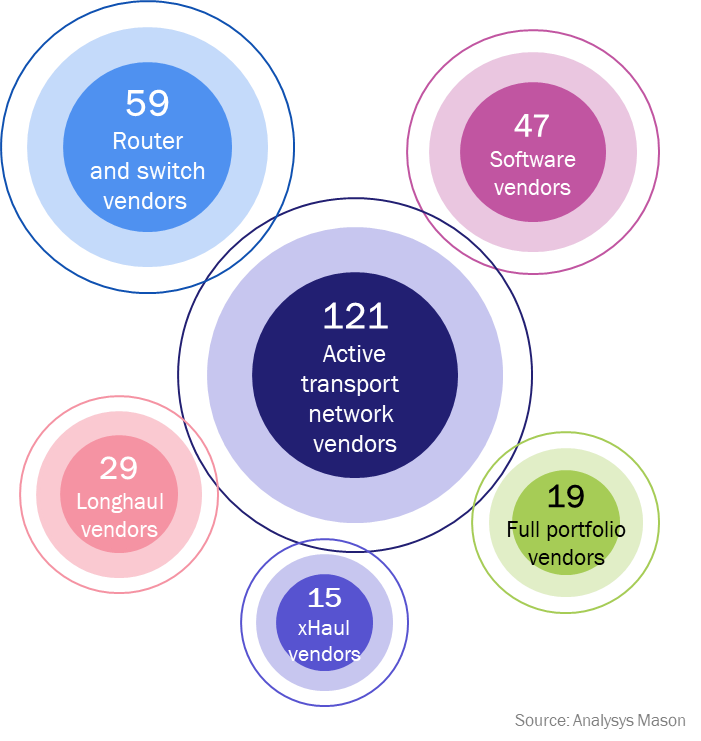 USD4999
Contact us
Denotes mandatory fields
Log in
Log in to check if this content is included in your content subscription.