xHaul challenges must be addressed before the vRAN can be commercially viable
Operators hope that Open RAN will help to open up supply chains and enable cloud-native networks, but the cost of, and performance requirements for, fronthaul and midhaul are significant barriers to adoption. This report examines the choices that operators can make to ensure that xHaul challenges do not derail the Open RAN business case.
Key questions answered in this report
What are the key xHaul requirements to achieve maximum performance in a disaggregated 5G macro RAN?
How far does current technology and architecture meet these requirements? What is the impact of the edge topology?
What does the ecosystem need to develop in order to achieve a mature solution that provides operators with confidence to deploy?
What is at stake if operators do not feel confident to deploy at scale?
Which element will contribute the most to achieving the goals: physical connectivity, vRAN architecture choice or platform flexibility?
Comparison of the decisions required to implement the traditional RAN and the disaggregated RAN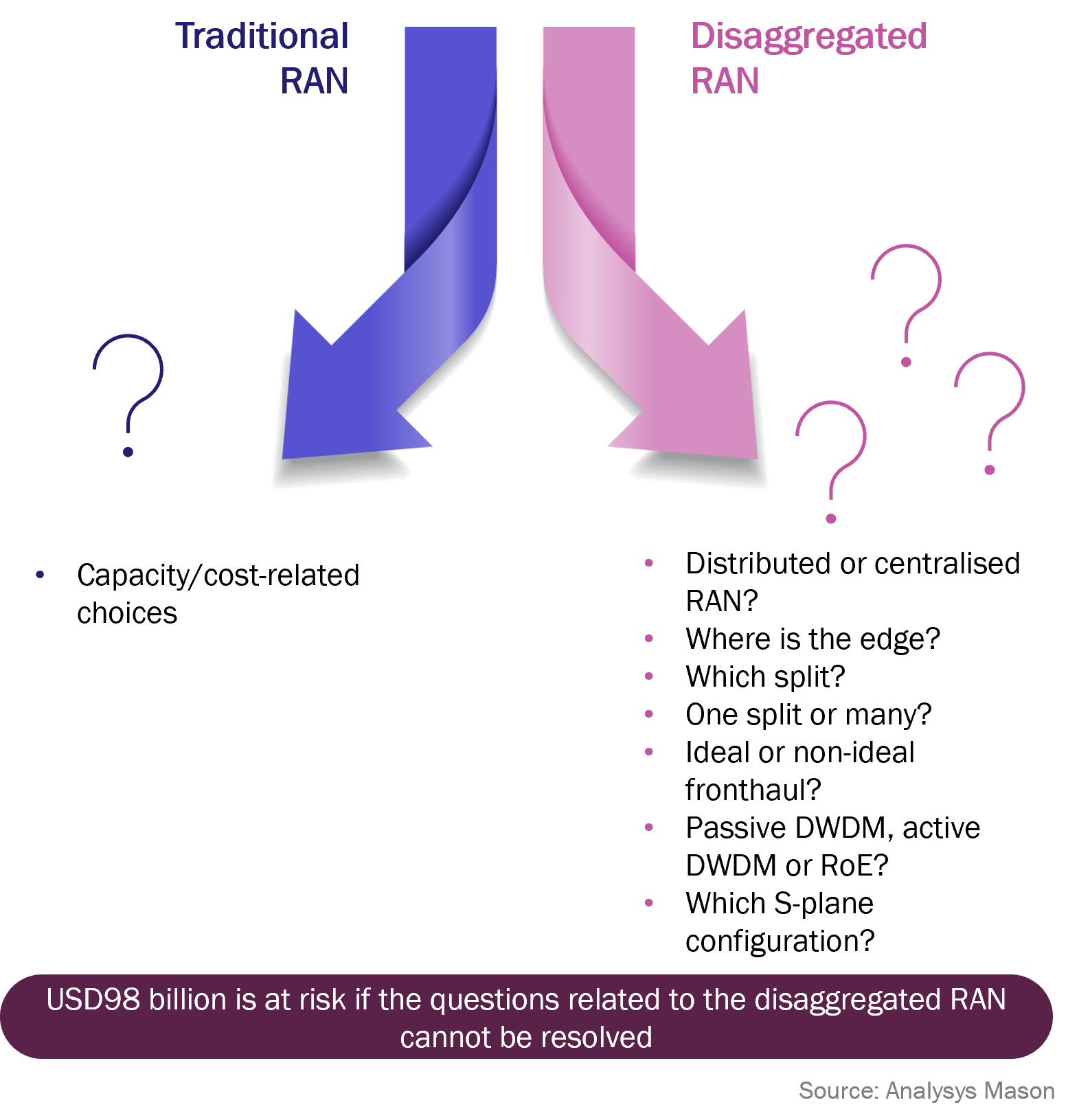 USD4999
Contact us
Denotes mandatory fields
Log in
Log in to check if this content is included in your content subscription.