Sub-Saharan Africa telecoms market: trends and forecasts 2017–2022
09 November 2017
Forecast report | PPTX and PDF (35 slides); Excel

This report analyses the most important trends that are affecting fixed and mobile telecoms services in Sub-Saharan Africa (SSA) and examines the impact that these trends will have during the next 5 years. The increased availability of low-cost smartphones and improved coverage of 3G and 4G networks are helping to drive the demand for data connectivity and the take-up of digital services. Investment in fixed–wireless and fibre technologies will also help to drive the adoption of fixed broadband in the region.
This report and associated data annex provide:
a 5-year forecast of more than 180 mobile and fixed KPIs for SSA, as a whole and for 11 key countries
an in-depth analysis of the trends, drivers and forecast assumptions for each type of mobile and fixed service, and for key countries
an overview of operator strategies and country-specific topics, in order to highlight similarities and differences by means of a cross-country comparison
a summary of results, key implications and recommendations for mobile and fixed operators.
Coverage
Geographical coverage

Key performance indicators

Regions modelled

Countries modelled individually

Cameroon
Côte d'Ivoire
Ghana
Kenya
Nigeria
Rwanda
South Africa
Sudan
Tanzania
Uganda
Zambia

Countries not modelled individually, but modelled as part of the region as a whole

Angola
Benin
Botswana
Burkina Faso
Burundi
Cape Verde
Central African Republic
Chad
Comoros
Congo (Brazzaville)
Democratic Republic of Congo
Djibouti
Equatorial Guinea
Eritrea
Ethiopia
Gabon
Gambia
Guinea
Guinea-Bissau
Lesotho
Liberia
Madagascar
Malawi
Mali
Mauritania
Mauritius
Mayotte
Mozambique
Namibia
Niger
Réunion
São Tomé and Principe
Senegal
Seychelles
Sierra Leone
Somalia
Saint Helena
South Sudan
Swaziland
Togo

Connections

Mobile

Handset, mobile broadband, M2M
Prepaid, contract
2G, 3G, 4G, 5G
Smartphone,
non-smartphone

Fixed

Voice, broadband, IPTV, dial-up
Narrowband voice, VoBB
DSL, FTTP/B, cable, BFWA, 5G, other

Fixed and mobile voice traffic

Revenue

Mobile

Service, retail
Prepaid, contract
Handset, mobile broadband, M2M
Handset voice, messaging, data

Fixed

Service, retail
Voice, broadband, IPTV, dial-up, business services
DSL, FTTP/B, cable, BFWA, other

Mobile ARPU

SIMs, handset
Prepaid, contract
Handset voice, data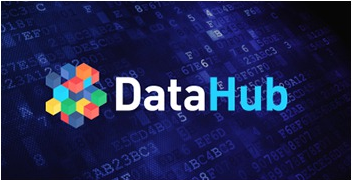 Click below to take you to the latest dataset if you are logged in and it is part of your subscription. The DataHub interface will only show you the data to which you are subscribed.
Launch DataHub