Infrastructure
The infrastructure module covers a wide range of services and solutions, from storage and back-up to networking and virtualisation. It enables vendors and operators to obtain insights into the infrastructure investment needs of small businesses (1–99 employees), medium-sized businesses (100–999 employees), and large businesses (1000+ employees) as they grow and evolve.
This module provides insights on market opportunity and spending forecasts that help vendors and operators to make informed decisions about infrastructure-related go-to-market strategies.
We can provide you with robust fact-based insights into the strategic questions that you need to answer.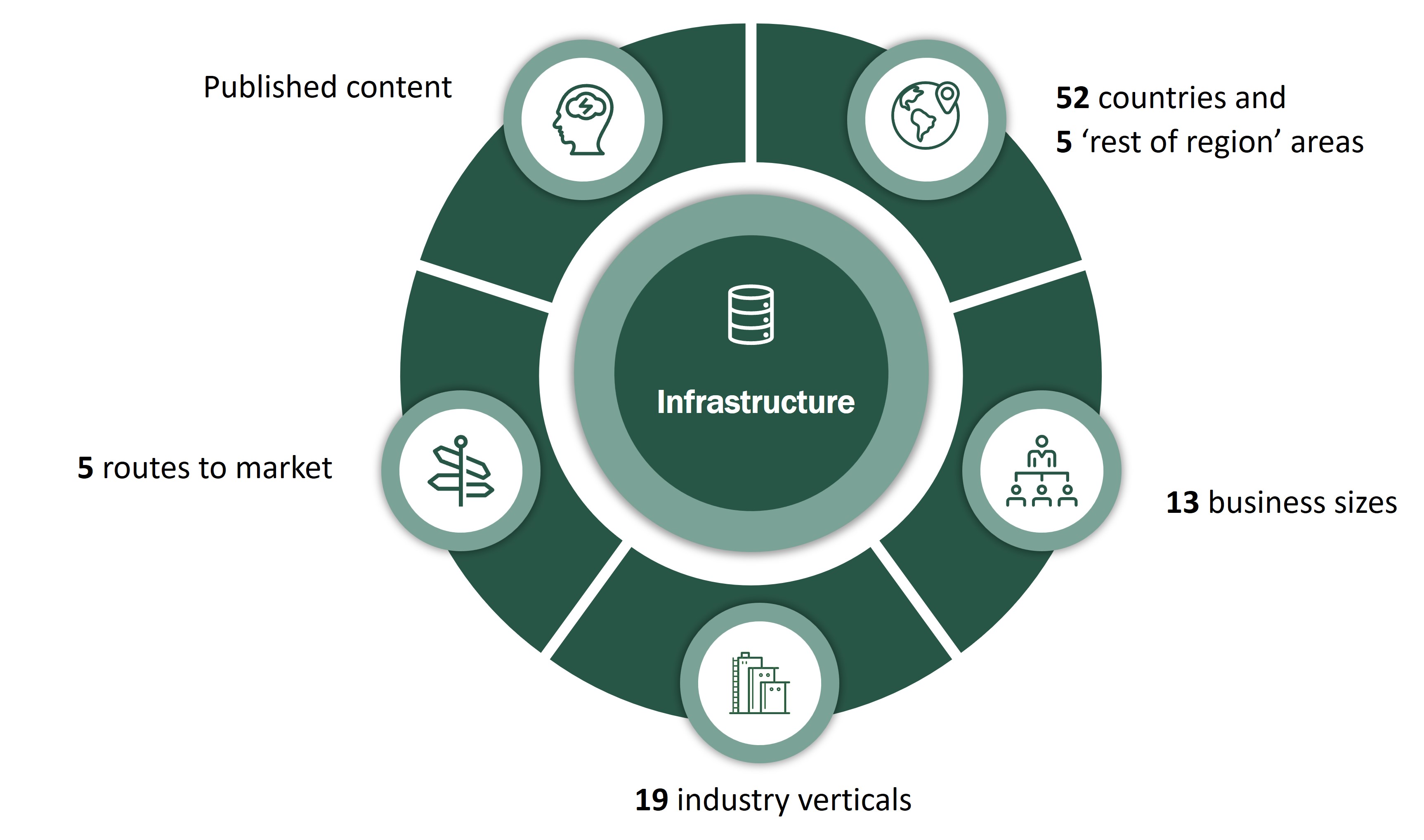 The infrastructure module provides you with data-driven fact-based forecast information on 38 infrastructure categories in: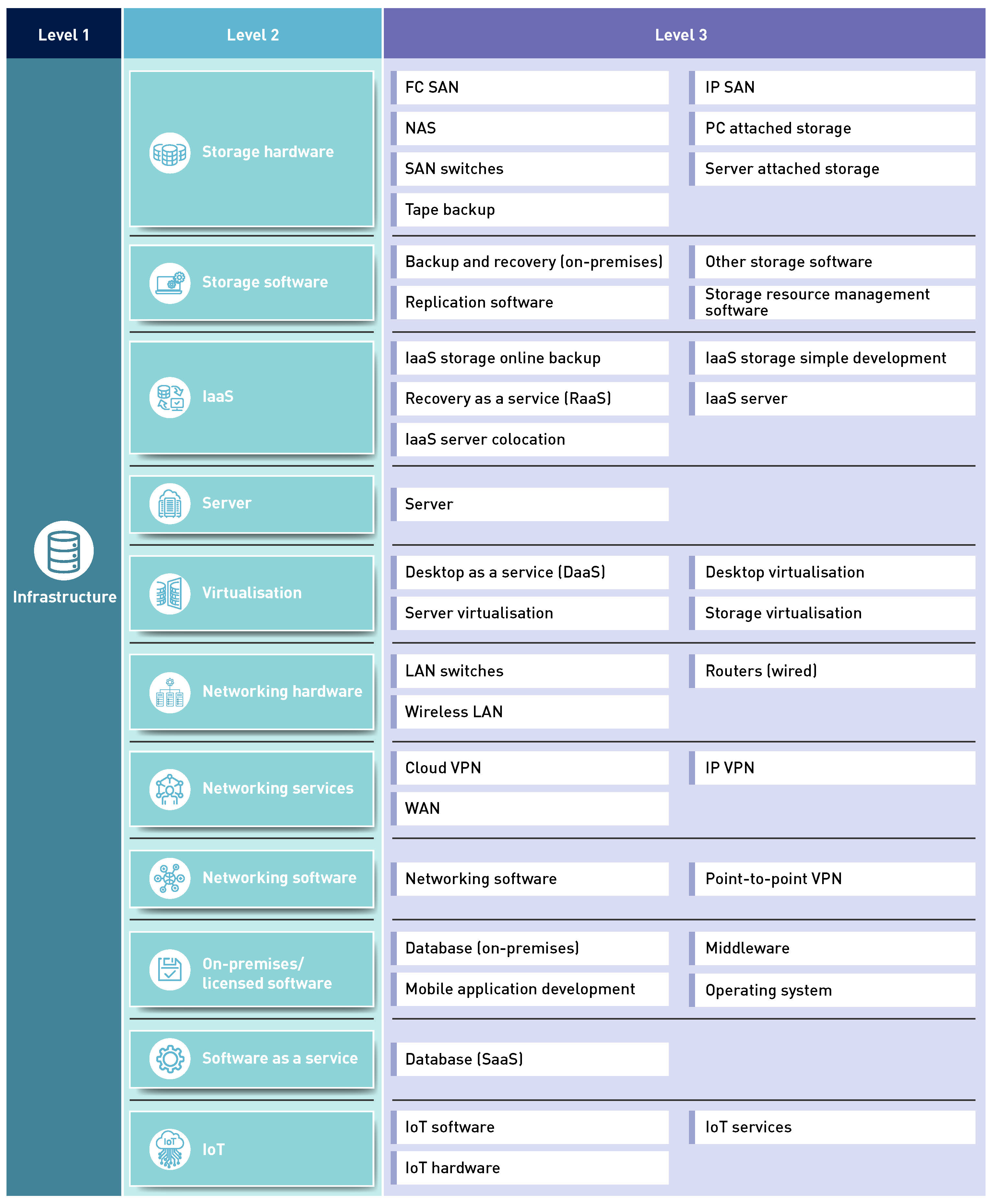 Latest Infrastructure research