SMB Technology Forecaster
The SMB Technology Forecaster is an essential tool that helps clients to forecast, inform and validate their marketing and channel strategies with precision and confidence.
Underpinned by extensive primary research, granular demand insights and macroeconomic data, the SMB Technology Forecaster is stress-tested to ensure accuracy and predictability, providing granular forecast data to enable our clients to answer business-critical questions such as the following.

The SMB Technology Forecaster provides insights into small and medium-sized business (SMB) spending in more than 130 IT categories.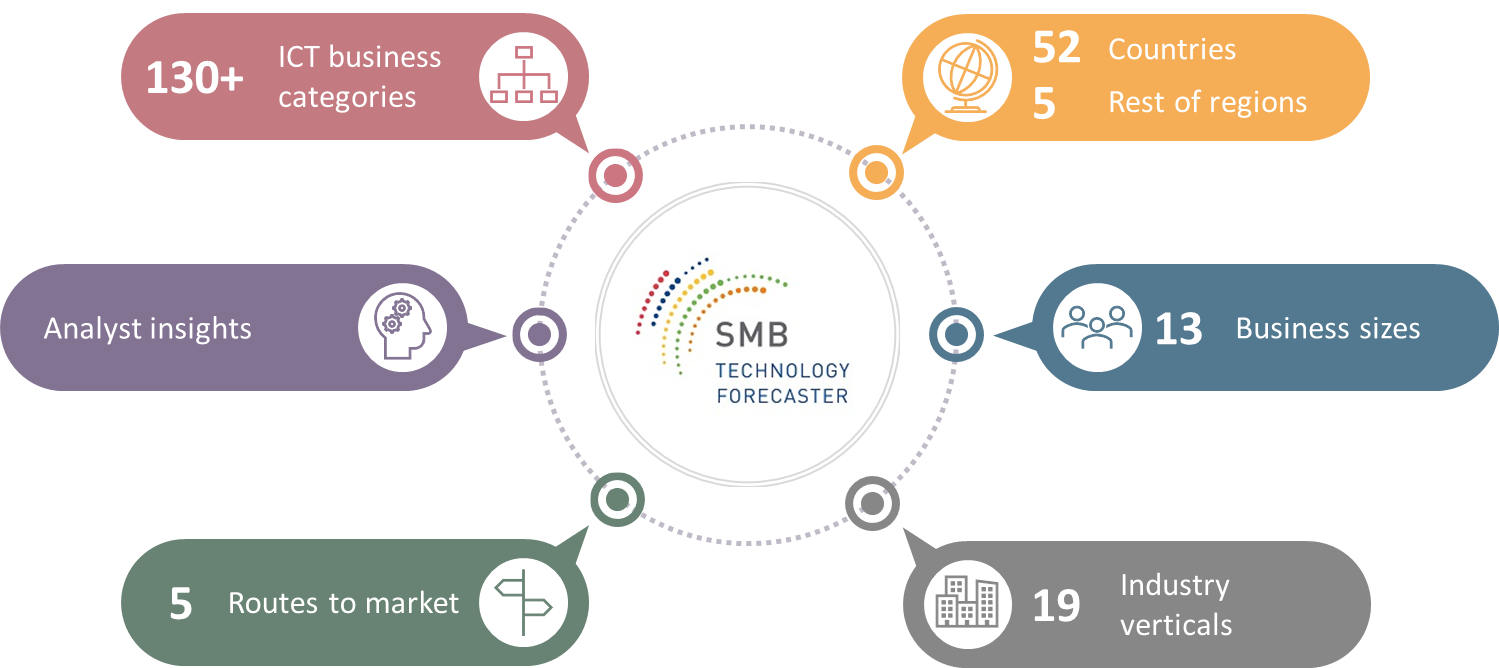 And it provides:
granular insights into SMB technology investments
key market inputs to your SMB strategy and product plans from a convenient, all-in-one source
insights to inform your channel partners with evidence-based data on market size and the total addressable market.
SMB IT spending: 5-year priorities, insights and opportunities
Download
Request a demo with our analysts to understand how we can support your SMB strategy.
Request a demo

Latest SMB Technology Forecaster content
View all