The growing demand for Internet services across Sub-Saharan Africa continues to drive network expansion and smartphone take-up
The telecoms market in Sub-Saharan Africa (SSA) is transitioning from one dominated by mobile voice to one driven primarily by the growth of data services. Mobile handset data revenue has strong growth potential across the SSA region, against a backdrop of declining voice revenue, and will increase from USD6.4 billion in 2015 to USD13.7 billion in 2021 at a CAGR of 13.4%. This growth will be driven primarily by rising demand for Internet services, the greater availability of low-priced smartphones and expanding 3G and 4G coverage. To realise this growth potential, operators need to address the high cost of data infrastructure deployment in order to support capacity and coverage expansion, as well as introducing affordable and innovative data pricing.
The popularity of social media websites and instant messaging apps (such as Facebook Messenger, Viber, WeChat and WhatsApp), coupled with innovative mobile data offers from operators, continues to stimulate data usage in the region's mass market segment. Social media bundles (such as Etisalat Nigeria's 'smartpaks' and Zambian operator NetOne's 'Easy bundles') allow access to specific apps and are stimulating data usage. In addition, partnerships between mobile operators (such as Bharti airtel, Cell C MTN and Safaricom) and social media platform providers allow zero-rating of data to stimulate data usage. This is encouraging people to use the Internet, as well as accelerating data take-up.
The take-up of smartphones is contributing to this rapid data growth. The region's smartphone sales will grow at a CAGR of 10.8% between 2015 and 2020, from 63 million units to 105 million units. Smartphones will account for 62.4% of all handset sales in the SSA region in 2020. The increasing availability of low-cost smartphones will remain the primary driver of adoption in the region, as new smartphone brands (mainly from China, such as InnJoo, mi-Fone and Wiko) add to pricing pressure. We believe that smartphones will account for 39.8% of handset connections by 2021.
Mobile operators are complementing their 3G coverage with LTE to meet consumers' growing demand for connectivity. 3G's share of mobile connections in SSA was only 24% in 2015, which leaves operators considerable room for growth as they invest in expansion of their 3G coverage. LTE is in the early stages of deployment and adoption has so far been limited to the affluent population in urban areas. LTE will help to address the demand for high-speed data and will serve as a catalyst for further smartphone adoption and the growth of mobile data revenue.
Several Internet service providers have emerged in a number of SSA markets to meet the increasing demand for connectivity. These players, including Afrimax, Smile Telecoms, Surfline and Yoomee, are leveraging the ability of LTE to deliver high-speed fixed wireless connectivity in markets where fixed infrastructure has been poor. However, it remains to be seen whether these providers will be able to both acquire sufficient spectrum and scale up to offer comparable speed and prices to mobile operators.
Challenges ahead
Operators have a significant opportunity to monetise this growing appetite for data. However, disposable income in the region is typically low, which means that affordability will be critical to driving the take-up of data services in the short term. Operators will need to come up with innovative data pricing models that appeal to consumers and encourage usage.
Capital constraints on the supply side could also inhibit operators' ability to meet increasing demand for data. Operators will need to prioritise alternative options, such as network and tower sharing, in order to mitigate the high cost of deploying and expanding network infrastructure to meet demand for capacity.
---
To find out more about the trends that are driving the development of the telecoms, media and technology (TMT) sectors in Sub-Saharan Africa, please see Sub-Saharan Africa telecoms market: trends and forecasts 2016–2021 or email Karim Yaici, Senior Analyst at Analysys Mason.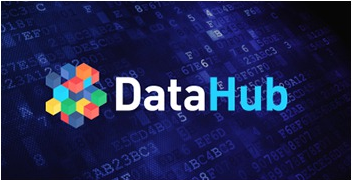 Click below to take you to the latest dataset if you are logged in and it is part of your subscription. The DataHub interface will only show you the data to which you are subscribed.
Launch DataHub