IoT forecast: connections, revenue and technology trends 2019–2028

The total number of IoT connections worldwide will grow at a CAGR of 22% between the end of 2018 and 2028, and will reach 5.3 billion in 2028. China will dominate in terms of the number of active IoT connections throughout the forecast period. The first 5G IoT connections will emerge in 2020 and their number will grow to 149 million by 2028. The total value chain revenue will grow to USD211.5 billion by 2028, but connectivity revenue will only account for 8% of this. This report analyses the future trends in the growth of IoT revenue and the number of IoT connections, the impact of emerging IoT technologies and the sectors driving growth.
This report includes the analysis of:
technology trends including the number of 2G, 3G/4G, 5G, NB-IoT, LTE-M and 'other LPWA' connections worldwide
key industry sectors and the share of connections and revenue that they contribute
the revenue generated worldwide from hardware, applications and connectivity services.

Coverage
Geographical coverage

Key metrics

Regions modelled

Central and Eastern Europe (CEE)
China
Developed Asia–Pacific (DVAP)
Emerging Asia–Pacific excluding China (EMAP)
Latin America (LATAM)
Middle East and North Africa (MENA)
North America (NA)
Sub-Saharan Africa (SSA)
Western Europe (WE)

Full country level coverage of the forecasts is included in Analysys Mason's DataHub.

Revenue for the following value chain elements:

applications
connectivity services
IoT hardware.

IoT connections worldwide and by region, by technology type:

2G
3G/4G
5G
NB-IoT
LTE-M
'other LPWA'.

Connections and revenue, by sector:

automotive
finance
health
industries
smart cities
retail
smart buildings
utilities
agriculture
tracking.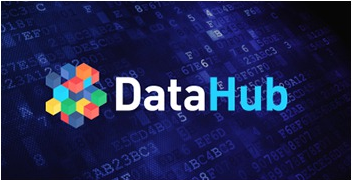 Click below to take you to the latest dataset if you are logged in and it is part of your subscription. The DataHub interface will only show you the data to which you are subscribed.
Launch DataHub
USD 7999
Contact us
Denotes mandatory fields
Log in
Log in to check if this content is included in your content subscription.