IoT opportunities for telecoms operators (Vol IV)
"Operators face a range of issues when addressing the IoT market, from building awareness to building advanced solutions."
Download our free white paper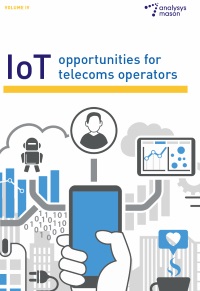 Volume IV: Our popular series of articles exploring IoT opportunities for telecoms operators.
The articles in this collection reflect the diversity of areas that telecoms operators are facing with IoT – from horizontal issues such as technology platforms to domain-specific issues such as autonomous vehicles. However, as we discuss in our first article, operators should take care not to ignore the basics – general awareness of IoT and how it can be used remains low. This creates a barrier to adoption, but one that smart operators will help to overcome.
The articles cover the following topics:
Our survey of 1600 enterprises
IoT platform and technology deals
IoT security
choice of LPWA technology
autonomous vehicles
Orange and Vodafone new consumer IoT products
Volumes I-III of these collection of IoT articles can be downloaded on our IoT trending topics page.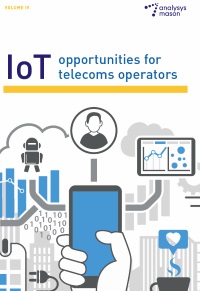 DOWNLOAD WHITE PAPER
Our fourth collection of articles that explore how telecoms operators can make the most of the IoT opportunity.
Download your free copy