Mobile operator customer satisfaction metrics 3Q 2023
This data set summarises the most-relevant mobile customer experience KPIs for major operators in 20 countries worldwide based on primary research (Analysys Mason's 2023 consumer survey). It provides key metrics that allow comparison between operators, and highlights the best performers in individual countries and worldwide. Analysis of the data contained herein is provided in a series of reports that focus on mobile customer satisfaction in the different regions covered.
The survey was conducted in association with Dynata and On Device Research in July 2023. The survey groups were chosen to be representative of the mobile-internet-using population in each region. We set quotas on age, gender and geographical spread to that effect. There were 1000 respondents per country, except for those countries in the Middle East and Africa (750) and North America (2000).
Metrics available
Net Promoter Score (NPS)
Satisfaction with overall service
Satisfaction with price
Satisfaction with network coverage
Satisfaction with data speed
Satisfaction with data allowance
Satisfaction with call and SMS allowance
Satisfaction with customer service
Intention to churn from mobile service provider in the next 6 months
Geographical coverage
Africa

Central and Eastern Europe

Developed Asia–Pacific

Emerging Asia–Pacific

Middle East

Kuwait
Oman
Qatar
Saudi Arabia

North America

Western Europe

France
Germany
Italy
Ireland
Norway
Spain
Sweden
UK
USD3999
Contact us
Denotes mandatory fields
Log in
Log in to check if this content is included in your content subscription.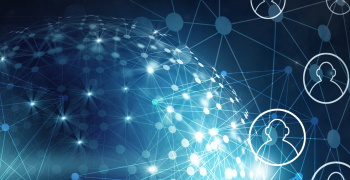 Consumer survey
Analysys Mason's annual consumer survey tracks and measures consumers' changing telecoms and media habits, device ownership, connectivity options and future plans
Read more
Trackers and data sets
Analysys Mason tracks and analyses changing telecoms metrics.
Read more