Pay-TV quarterly metrics 1Q 2020
The pay-TV market is changing rapidly as consumer expectations and greater price competition exert pressure. Our quarterly metrics include market shares, access technology splits and quarterly growth figures for 40 countries.
Data coverage
Each quarter, the following metrics are published for 40 countries and 190 operators:
country-level pay-TV connections and household penetration rates
country-level breakdown of access technologies, including analogue and digital cable TV, IPTV, OTT video, satellite (DTH) and pay-DTT services
operator-level breakdown of retail subscribers and retail revenue.
Geographical coverage
The spreadsheet contains key metrics for the following countries.
Austria
Belgium
Bulgaria
Croatia
Czech Republic
Denmark
Egypt
Estonia
Finland
France

Germany
Greece
Hungary
India
Indonesia
Ireland
Italy
Latvia
Lithuania
Malaysia

Montenegro
Netherlands
Norway
Philippines
Poland
Portugal
Romania
Russia
Serbia
Slovakia

Slovenia
Spain
Sweden
Switzerland
Thailand
Turkey
UAE
UK
Ukraine
Vietnam
Company coverage
The spreadsheet contains key metrics for the following operators.1
3 Group Europe (Tele2)
Advanced Info Service (AIS)
Airtel
Altibox
Altice (MEO)
Altice (SFR)
Astro
Baltcom
Balticum
Blizoo
Bouygues
Boxer TV
BT Group (BT)
Bulsatcom
Canal+
CanalDigitaal
Cgates
Cignal
Com Hem
Cyfrowy Polsat
Deutsche Telekom (Cosmote)
Deutsche Telekom (Crnogorski Telekom)
Deutsche Telekom (Hrvatski Telekom)
Deutsche Telekom (Magenta)
Deutsche Telekom (Telekom)
Deutsche Telekom (T-Mobile)
DIGI
Digi (RCS&RDS)
Digiturk
DNA
D-Smart
EE
eir
Elisa
ER-Telecom

Finnet
First Media
Forthnet (Nova)
FPT Telecom
Hathway
HD+
HTV
Iliad (Free)
Init
Invitel
IZZI
Jazztel
K+
KPN
KPN (BASE)
Liberty Global (UPC)
Liberty Global (Virgin Media)
Liwest
LRTC
Mahanagar Telephone Nigam Ltd
Mediaset
MNC
MTS
Multimedia Polska
Netia
NextGenTel
NOS
NOWO
Numericable
O2 CZ Group
Online
ONO
Optima
Orange
Orion Express

Orion Telekom
other operators
Platforma Canal+
Proximus
Quickline
RCS&RDS (Digi)
Reliance Communications
RosTelecom
Salt
SCTV
Sky
Skylink
Sonaecom (Optimus)
Splius
Stofa
STV
Sunrise
Swisscom
Swisscom (FASTWEB)
T-2
TalkTalk
Tata Teleservices
TDC
Tele2
Telecom Italia
Telefónica (Movistar)
Telefónica (O2)
Telekom Austria (A1)
Telekom Malaysia
Telekom Slovenije
Telekom Srbija (m:tel)
Telekom Srbija (mts)
Telenet
Telenor
Telia Company (Get)

Telia Company (Telia)
Telia Company (Tet)
Telkom
TOT
Total market
Tricolor TV
TrueCorp (TrueOnline)
TTK (TransTeleCom)
Türk Telekom
Turkcell Superonline
Türksat
TVPlay Home
Ukrtelecom
United Group (SBB)
United Group (Telemach)
United Group (Telemach and Total TV)
United Internet
Unitymedia
UPC
Vectra
Vega Telecom
VEON (Beeline)
VEON (Kyivstar)
Viasat
Viettel
VIVACOM
VNPT-Vinaphone
Vodafone
VodafoneZiggo (Ziggo)
Volia
VTVcab
Waoo!
Wind Hellas
Wind Tre (Wind)
---
1 While only 140 operator names are listed here, these represent a total of 190 companies, as some operators in multiple countries have the same name despite being different companies with different ownership structures.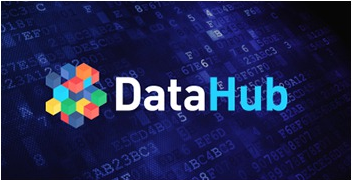 Click below to take you to the latest dataset if you are logged in and it is part of your subscription. The DataHub interface will only show you the data to which you are subscribed.
Launch DataHub
Subscription content
Log in to check if this content is included in your content subscription.
Login
Email us if you would like to talk to us about upgrading your subscription.