Cyber-security services for small and medium-sized enterprises: opportunities for CSPs
Cyber threats are an increasing risk to small and medium-sized enterprises (SMEs) without adequate network security. Operators can increase revenue, reduce churn and enhance their brand by targeting this customer segment with security services. This report analyses the opportunity for operators and communications service providers (CSPs) to sell security-as-a-service (SECaaS) solutions to SMEs.
This report provides answers to the following questions.
What role do CSPs play in the SME security market, and how can they use SECaaS to increase their share in that market?
What are the main opportunities and risks?
How can CSPs leverage their established capabilities to build a SECaaS value proposition?
What are the key components of a successful CSP strategy in the SECaaS market for SMEs?
---
Supplying cyber security-related services to the SME market will have three main benefits for CSPs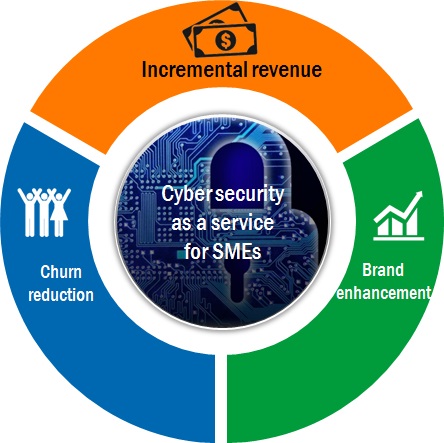 ---
Sample pages
Click on the sample pages or download the PDF (913KB).
USD4999
Contact us
Denotes mandatory fields
Log in
Log in to check if this content is included in your content subscription.