Network requirements for the metaverse: towards 6G and a Universal Digital Fabric
Connectivity is a critical enabler of the metaverse, but today's networks will not meet its needs without radical change. The telecoms industry must collaborate to deliver cloud-based, AI-driven, cross-domain connectivity that will support metaverse developments. The metaverse is expected to drive trillions of dollars of economic value as it transforms consumer experiences and the sustainability of business and operational processes. The metaverse will be largely public cloud-based, whereas precursor digital systems largely run on-premises. It will need cloud-based, programmable and converged connectivity that is spun up on-demand between clouds, users and network domains. Operators must lead this paradigm shift or risk delaying the metaverse connectivity market.
Key questions answered in this report
How is the metaverse market developing and what does this mean for networking?
Why will current networks not address the eventual connectivity needs of the metaverse?
How should the telecoms industry start to address these connectivity needs and what role will 5G-Advanced play?
What do 6G networks require to support metaverse developments?
What is a Universal Digital Fabric and why is it needed?
Please also see our companion report 6G value chains: optimising the operator's role.
Metaverse-type applications need a pervasive cloud compute and connectivity fabric, which is yet to be developed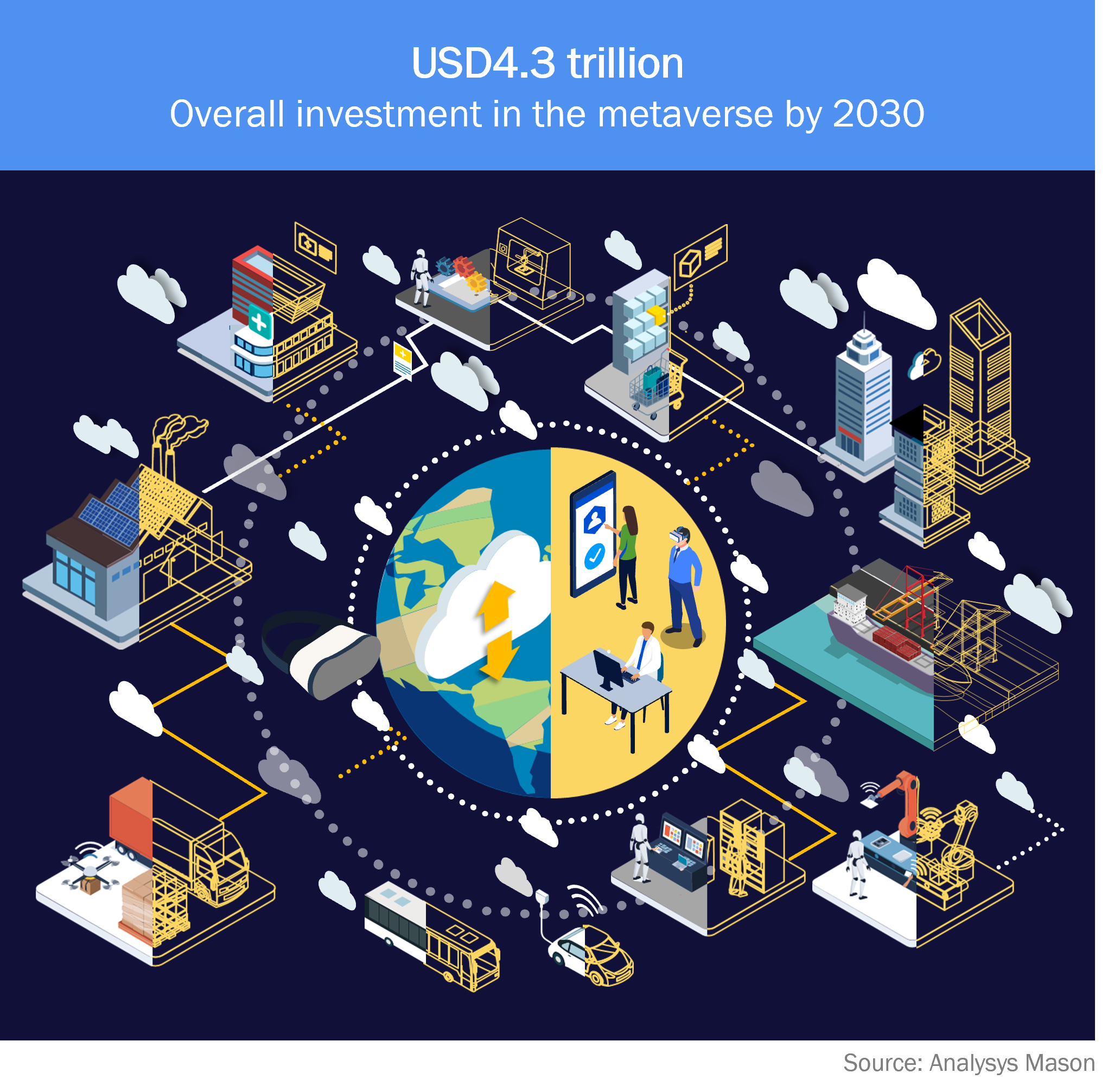 USD4999
Contact us
Denotes mandatory fields
Log in
Log in to check if this content is included in your content subscription.