Small and medium-sized businesses: technology buying behaviour and channel preferences - survey results
30 October 2019 | Research
Survey report

Analysys Mason presents the key findings from its worldwide small and medium-sized businesses (SMBs) IT and technology survey.
We interviewed 3000 global SMBs and asked questions on topics relating to all aspects of businesses' telecoms and technology usage and future plans including: digital transformation; cloud services; telecoms, IoT and cyber security; channels to market and business formation.
Top level findings are highlighted in the infographics below. For more information on each of the key findings download our global survey results report summary.
For APAC, USA and Europe specific results please use the links on the right hand side.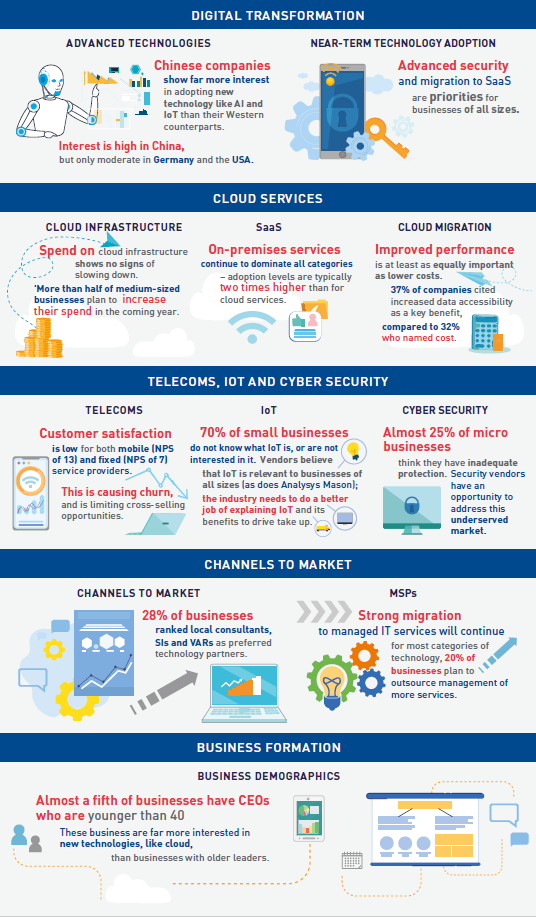 Geographical coverage
Analysys Mason's survey was conducted in the following 10 countries.
Saudi Arabia
South Africa