Operator strategies for TV and video content: production, content types and distribution
This report presents different approaches to investing in – and gaining access to – original and exclusive TV and video content through production, aggregation and partnerships. It examines the options available to operators regarding linear and on-demand content distribution and content types, and how they relate to modes of delivery. Further, it investigates the risk and return trade-offs for different levels and forms of involvement in content production, based on the size of the operator and the market situation.
This report provides answers to the following questions.
How can operators ensure that they are delivering the content their customers want, in the manner in which they wish to consume it?
What types of content should operators invest in, what is the relative cost and impact of each, and how do they relate to the distribution mix?
How can operators understand to what extent they should invest in content, and how?
What are the risk and return trade-offs of each form of investment, and how do these differ depending on the size of the operator and its market?
How can operators evolve their on-demand services to justify making them more prominent in their TV propositions?
---
Factors over which operators have the greatest control in the video market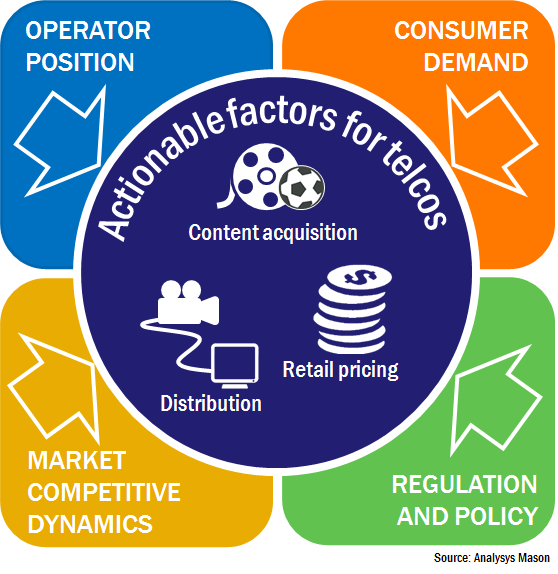 ---
Sample pages
Click on the sample pages or download the PDF (909KB).
USD4999
Contact us
Denotes mandatory fields
Log in
Log in to check if this content is included in your content subscription.