Telecoms services for large enterprises: worldwide forecast 2017–2022
"Operators' worldwide retail revenue from large enterprises will stabilise at USD220 billion, supported by growth in new business services and emerging markets."

Worldwide revenue from voice and data connectivity services to large enterprises will decline from USD199.6 billion in 2017 to USD193.8 billion by 2022. This decline will be offset by growth in operator revenue from 'other business services' – key revenue streams for operators to target include co-location and hosting and private cloud services. Revenue from large enterprises in high-income regions is stagnating or in decline, while enterprises in emerging Asia–Pacific continue to increase spend.
This report provides:
forecasts for operator services to large enterprises, including fixed and mobile voice and data services and other business services, such as security and cloud services
an estimate of the total market for new business services and the likely share achievable by operators for each service
quantification of revenue, connections or users, and ARPU for each service
demographic data on the number of employees, enterprises and sites within the large enterprise segment
worldwide data broken down into eight regions
regional data for Western Europe, Central and Eastern Europe, developed Asia–Pacific, emerging Asia–Pacific, North America, Latin America, Middle East and Africa, and Sub-Saharan Africa.
Coverage
Geographical coverage

Services

Regions modelled

Western Europe
Central and Eastern Europe
Developed Asia–Pacific
Emerging Asia–Pacific
North America
Latin America
Middle East and North Africa
Sub-Saharan Africa

Mobile

Voice, messaging and handset data
Mobile broadband
IoT connectivity (mobile and LPWA)

Fixed

Narrowband and VoBB
ADSL/SDSL, vDSL, FTTP/B, cable, BFWA, other fixed broadband
Dedicated connections up to 100Mbps, >100Mbps and up to 1Gbps, and >1Gbps
Traditional managed services
IoT connectivity

Other business services

Unified communications
Security
Colocation and hosting
Private cloud
Software-as-a-service (SaaS, public cloud)
Platform-as-a-service (PaaS, public cloud)
Infrastructure-as-a-service (IaaS, public cloud)
Enterprise mobility
Desktop management

Enterprise size

Segments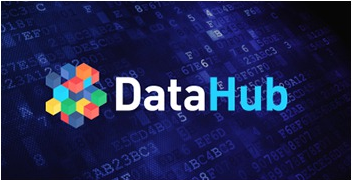 Click below to take you to the latest dataset if you are logged in and it is part of your subscription. The DataHub interface will only show you the data to which you are subscribed.
Launch DataHub
USD 7999
Contact us
Denotes mandatory fields
Log in
Log in to check if this content is included in your content subscription.