Customer satisfaction with streaming video services: consumer survey
At the global level, streaming video is dominated by Amazon, Disney+ and Netflix. Despite the fact that that the same players continue to dominate year-on-year, the market context in which these players operate has changed significantly in 2022: subscriber growth is stalling and players must increase prices, introduce advertising tiers and consider further diversification.
Topics analysed
How the take-up Amazon Video, Disney+ and Netflix, and other players vary by country
How satisfied customers of streaming video services are, as well as what the Net Promoter Score (NPS) is for the major players
How tolerant consumers are with price rises for streaming video, and what the risk is of them downgrading or cancelling services
How ad-funded tiers and Free Advertising Supported Streaming Television (FAST) will affect the future take-up of paid-for streaming video
What diversification options streaming players have
Survey data coverage
The survey was conducted in association with Dynata between August 2022 and September 2022. The survey groups were chosen to be representative of the internet-using population in selected countries around the world. We set quotas on age, gender and geographical spread to that effect. There were at least 1000 respondents per country.
Geographical coverage
Western Europe (WE): France, Germany, Ireland, Italy, Norway, Spain, Sweden and the UK
Central and Eastern Europe (CEE): Poland and Turkey
North America (NA): Canada and the USA
Developed Asia–Pacific (DVAP): Australia and New Zealand
Emerging Asia–Pacific (EMAP): Malaysia and the Philippines
Sub-Saharan Africa (SSA): South Africa
Please also see our companion report Streaming video opportunities for operators: consumer survey and related article Netflix is cutting prices, but streaming video providers must pursue various tactics beyond price.
USD4999
Contact us
Denotes mandatory fields
Log in
Log in to check if this content is included in your content subscription.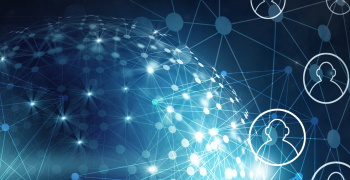 Consumer survey
Analysys Mason's annual consumer survey tracks and measures consumers' changing telecoms and media habits, device ownership, connectivity options and future plans
Read more