Pay TV and OTT video in Central and Eastern Europe: trends and forecasts 2020–2025
The COVID-19 pandemic has significantly affected the pay-TV and OTT video markets in Central and Eastern Europe. Most significantly, it has increased consumers' willingness to pay for and stack OTT video services. Retail revenue from TV and video services (traditional pay-TV plus operator OTT services) in 2025 will be EUR6.31 billion (EUR256 million higher than that in 2020).
This report provides:
forecasts for the number of pay-TV households and services, premium OTT video users, their retail revenue (spend) and average spend per user (ASPU)
forecasts split by pay-TV platform: cable (analogue and digital), IPTV, pay DTT, satellite and operator OTT; operator OTT and third-party OTT are split by category of OTT video service: linear channels, linear events, TVoD (rental), TVoD (ownership) and SVoD
forecasts for 16 individual countries and Central and Eastern Europe as a whole.
This report is complemented by Analysys Mason's Pay TV and OTT video in Western Europe: trends and forecasts.

Geographical coverage and key metrics
Geographical coverage

Key performance indicators

Region modelled:

Central and Eastern Europe

Countries modelled individually (additional in-depth coverage is provided for those in bold):

Bulgaria
Croatia
Czech Republic
Estonia
Hungary
Latvia
Lithuania
Montenegro
Poland
Romania
Russia
Serbia
Slovakia
Slovenia
Turkey
Ukraine

Pay-TV households and connections
OTT video users
Retail revenue (spend)
ASPU

Pay TV is split by the following access technologies:

cable (analogue and digital, CATV)
IPTV
pay digital terrestrial TV (DTT)
satellite (DTH)
operator OTT
third-party (non-operator) OTT

OTT video is split as follows:

linear – channels (paid-for and free)
linear – events
TVoD (rental and ownership)
SVoD (paid-for and free)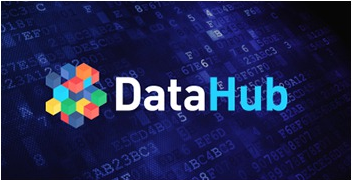 Click below to take you to the latest dataset if you are logged in and it is part of your subscription. The DataHub interface will only show you the data to which you are subscribed.
Launch DataHub
USD7999
Contact us
Denotes mandatory fields
Log in
Log in to check if this content is included in your content subscription.