SMB IT spending: latest insights from the SMB Technology Forecaster
Listen to or download the associated podcast
This report provides the latest insights into small and medium-sized business (SMB) IT spending from the Analysys Mason SMB Technology Forecaster. Vendors can use this report to assess changes to SMB IT demand and to inform their marketing campaigns and other strategic initiatives.
We forecast that SMB IT spending growth will peak at 8% in 2021 before returning to pre-COVID-19 levels in 2022. The COVID-19 pandemic has highlighted the need for SMBs to invest in IT services (to enable remote working, for example) and if necessary, to divert budgets (such as those for travel) to do so. SMBs are focusing on agility and digital initiatives and as such, are increasing their spending on 'as-a-service' solutions, cloud services, collaboration solutions and cyber security, all of which can create opportunities for vendors.
The report includes:
data showing the quantitative impact of the pandemic on SMB IT spending and growth
details about IT spending trends by category and business segments
an overview of the opportunities for vendors.
This report will help you to:
understand the trends in SMB IT spending trends and the expected future changes
gain insights into the latest SMB IT spending priorities by solution category
recognise how IT vendors can assist their SMB customers to thrive in the post-pandemic world.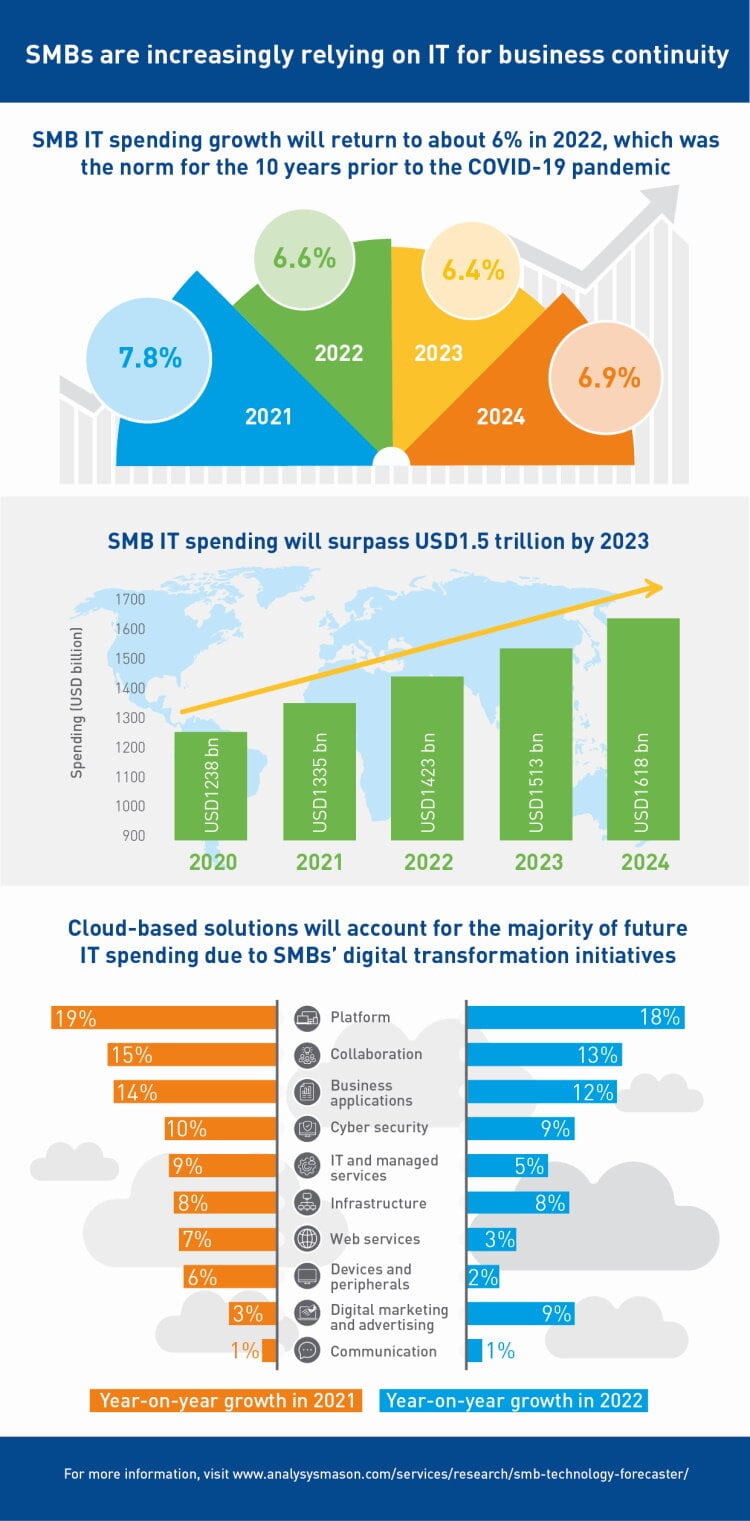 SMB IT spending: latest insights from the SMB Technology Forecaster
Report (PDF)

Our SMB Technology Forecaster provides key fact-based insights and answers to help shape your SMB strategy
Find out more